Webinar: Analysis of metrics in digital start-ups, with Oscar Vayreda
Don't miss this ESADE Alumni Entrepreneurship interactive webinar, your chance to learn how to identify the basic metrics for digital start-ups and on-line customer acquisition strategies.
Webinar contents:

1. Introduction to metrics for start-ups:

- Features of good metrics
- How to calculate customer costs: CAC, CPC, etc.
- How to calculate customer financial value: CLT, CLTV, etc.
- Growth engines
- Features of basic metrics

2. Basic metrics and driving forces of success depending on the business model:

- E-commerce
- SaaS
Oscar Vayreda

Currently focusses on two main areas: helping entrepreneurs and investors make their start-ups successful; and helping companies take advantage of digital change opportunities.

He started out as an entrepreneur and CTO when he co-founded an e-learning start-up. In 2008, he co-founded Digital Seed and was its CEO until its buyout in October 2012.

He has worked in multinationals (IBM) and SMEs (GECSA) and as a self-employed consultant. He has worked in variety of industries including consultancy (IBM), IT (Lotus Development), advertising and communications (Abilbo), knowledge management (GECSA), marketing (Digital Seed) and e-learning (Retelcom).

He has taught on several masters (UPC and IQS) and university degrees (URL), and many other courses.


With webinars, you can:

- Access the webinar no matter where you are, using a mobile device* or computer with a loudspeaker and internet connection.
- Interact with the speaker by asking questions via a real-time chat during the webinar.

PLEASE NOTE
A few days before the workshop you will receive a personal and non-transferable access URL enabling you follow the webinar live and take part in it. Webinar times are GMT+01:00 (Brussels, Copenhagen, Madrid and Paris). To check the time of the webinar in your time zone, click on the link in this email.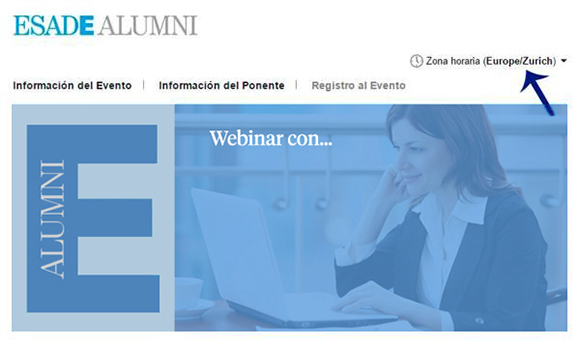 Event for members only

Limited numbers

See you there!