Webinar: 'How to tailor my elevator pitch', by Vania Tantcheva
ESADE Alumni invites you to an interactive session entitled ''How to tailor my 'elevator pitch' to antennae tuned to WIFM (What's in It for Me?)'', by Vania Tantcheva, an experienced multilingual talent development and recruitment specialist.

After the webinar, you should be able to reel off your elevator pitch at any time ranging from a job interview to a cocktail party conversation with someone who might be able to help you land a position. The session will help you transform a professional message featuring your lifetime accomplishments into a 30-second statement that packs a punch.

Remember, you can:

- Access the webinar wherever you are from a mobile device* or computer providing you have a loudspeaker and an internet connection.
- Interact with the speaker by asking questions via a real-time chat during the presentation of the session.

*If you use a mobile device, you must download the app to access the webinar platform.

IMPORTANT REMINDER:
A few days before the workshop we will email you a personal and non-transferable access URL to enable to you follow the workshop live and take part in it. Webinar times are GMT+01:00, Brussels, Copenhagen, Madrid and Paris. Find out what time the workshop will take place in your time zone by clicking on the link in this email.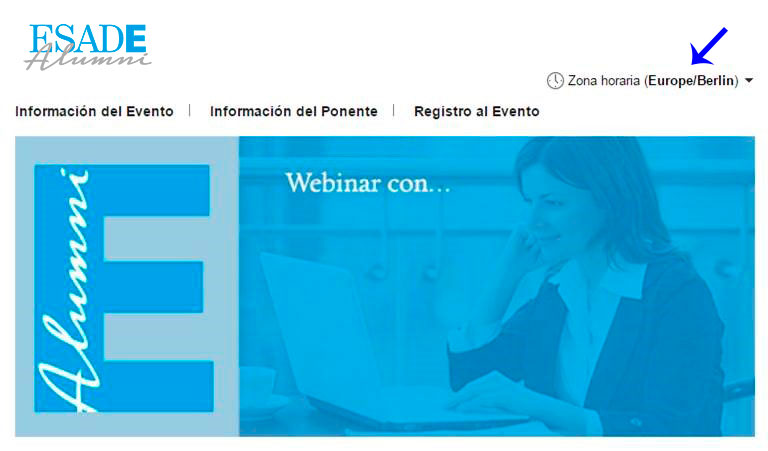 Vania Tantcheva

Experienced multilingual talent development and recruitment specialist, CAPM®, skilled in international HR project delivery. Vania holds a master's degree in Comparative Law (UCM) and a degree in Law (University of Sofia). She acquired her expertise by providing services via multinational HR consultancy groups to customers including France Telecom, Airbus, IBM, Iberdrola, Just Eat and Bureau Veritas.
Only for ESADE Alumni members.

Limited numbers

We hope to see you there!


For further information:
clubesterritoriales@esade.edu