17th Edition of Pro Bono Consultants Begins in Madrid
This year, Esade Alumni Social welcomed the volunteers participating in the 17th edition of Pro Bono Consultants in Madrid, which is supported by the "la Caixa" Social Work Programme, Beon Worldwide and the Absolute Group.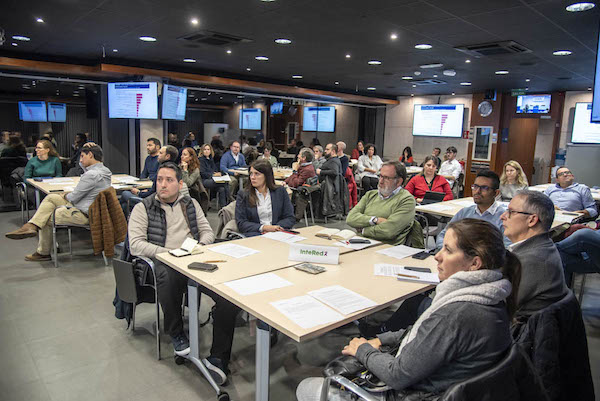 Pro Bono Consultants offers the Esade Alumni community the opportunity to work together on a voluntary basis for the benefit of 45 social organisations that promote social transformation projects, with the aim of helping them to improve their management processes. Of the entities currently slated to receive assistance from our Pro Bono Consultants during the 2022-2023 academic year, six are located in Madrid – although there will surely be more to come.
At a time when society is demanding responsible leadership and more committed professionals, the aim of our intervention is to provide our community with a communal venue for high-impact volunteering work that fosters a greater understanding of the social environment and builds bridges between business and civil society. In addition to raising awareness and offering a unique experience to the participating alumni, Pro Bono Consultants also helps to strengthen the third sector by transferring talent and management experience to the participating organisations.
Participating organisations
The launch session in Madrid provided an opportunity to present the participating organisations and the specific project being undertaken with each one. This year, we have selected two entities that work cooperatively: InteRed and Fundación Esperanza y Alegría, which share a commitment to education as a tool for transforming the lives and surroundings of their beneficiaries. Our collaboration with the Spanish Prader-Willi Association (AESPW) brings us face to face with the cause of rare diseases and the aim of providing protection, assistance, educational provision and social integration to people affected by this syndrome and offering support to their families.
Six teams with a wide range of skills and experience will make it possible to broaden the scope of the analysis and the vision of the opportunities
From our collaboration with Médicos del Mundo, we will surely learn how a "big" organisation works in terms of resources and capacity for action – and we will help them advance in their digitalisation strategy. We will also support the Father Garralda Open Horizons Foundation in the identification of new indicators to measure the impact of their projects that target people in situations of extreme social vulnerability and equip them with the tools they need to reorient their lives. Finally, we will also be collaborating with Itwillbe in order to learn first-hand how the social sector is innovating with cutting-edge technological solutions.
The volunteers had the opportunity to meet the people they will be working with during the project. Six teams with a wide range of skills and experience will make it possible to broaden the scope of the analysis and the vision of the opportunities. Together, they will take up the old tradition of working in a team with fellow alumni, with whom they share the common bond of an Esade education, a sense of solidarity and a desire to contribute, on the basis of their experience, to building a fairer society and a more sustainable world.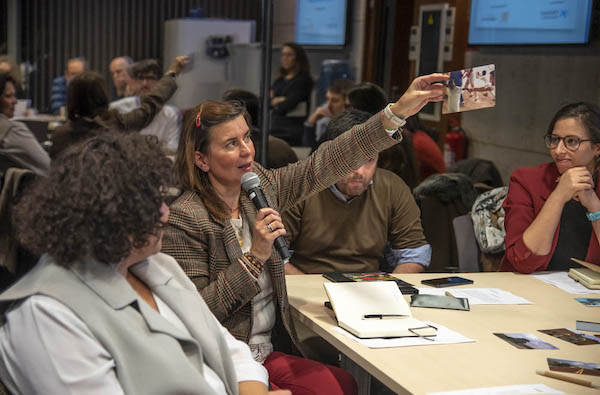 Pro Bono Consultants describe their experiences
María Arribas (Promociona'19), Consultant for Fundación Esperanza y Alegría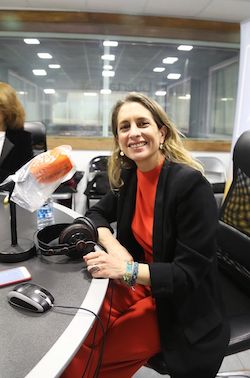 "Throughout my life, I have always collaborated with social-impact projects in various ways. It is a way of giving some of your privilege back to society, a way of being, of implementing social responsibility – in short, it is a way of changing things by doing your small part.
The Pro Bono Consultants initiative caught my attention because it combines two key factors: first, the component of social impact in a tangible project, and second, the chance to work with a team of great professionals, from whom you can learn by sharing an emotional salary. I think it is a disruptive, innovative and sustainable initiative – desirable attributes in any project.
Through this programme, I hope to learn from a professional team in another setting, outside of the workplace. I look forward to sharing experiences with a great team and, above all, helping to make improvements – no matter how small – to a social-impact project like the one I have the privilege of serving.
I was excited to make the first contact with my team. As soon as I got to know the project, I immediately fell in love with it. At that moment, excitement turned into outright enthusiasm. I am very lucky to have a team of such magnificent people, from whom I learn in each and every session – great professionals who set aside their agendas and their lives to help, contribute and change things. This may seem so simple, but it is extremely hard to find in today's society. Being a part of it is a real luxury."
Iván Alfonso Moreno (EMBA MAD'19), Consultant for Médicos del Mundo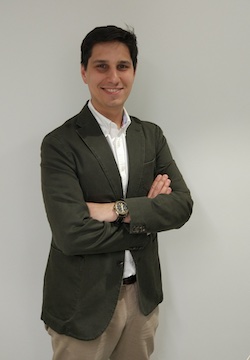 "Being a consultant has been a very rewarding personal experience, because I have had the opportunity to contribute value to an organisation that, in turn, provides a great service to society. It's not every day that you come across such an exceptional group of people, and I am happy to say that I formed a great team with them and made great friends. This experience has also allowed me to get to know the third sector from the inside and see how they do their day-to-day work, always with the aim of serving society with the best of intentions.
It was also an opportunity to work with a team of people who represent different professions but share a common thread: the values of Esade and the chance to give something back to society by applying our talent and ability to make things happen.
It really is a unique opportunity. This year, as I once again return to serve as a consultant, I am approaching my participation with the same enthusiasm – although with some lessons already learned on the inside of this very peculiar and little-known sector."