Esade BAN Delves Into the Metaverse With Its 1st Investment Forum
Esade BAN ha organizado con éxito el primer Foro de Inversión en el Metaverso para inversores y emprendedores, gracias a un espacio virtual interactivo creado para experimentar en primera persona las posibilidades del Metaverso.
Esade BAN organised its 1st Metaverse Investment Forum to introduce investors to this technology and its applications. Participants were able to assess metaverse-related projects via first-hand experience and the event exceeded all expectations.
More than 100 Esade BAN investors entered the metaverse with specially created avatars that allowed them to move freely around the virtual world and interact with other users in real time. Everyone present in the Esade BAN virtual space had the chance to discover the most important metaverse startups currently involved in an investment round. They were also able to clear up any doubts they might have had about the metaverse by attending a session led by Esade lecturer Xavier Pérez, CEO of Metavers [k1] Consulting, entitled "Investment Opportunities in the Metaverse", in the META-FORUM virtual auditorium.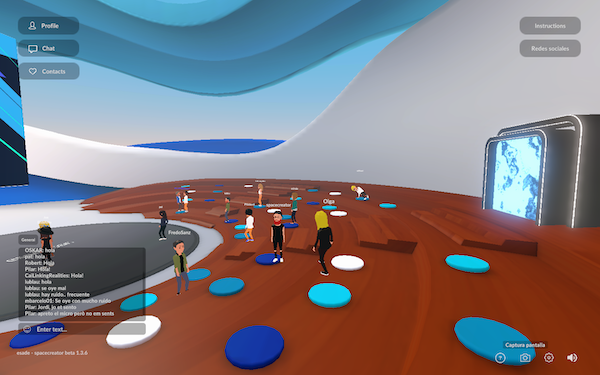 Opportunities in the metaverse
The metaverse is an alternative reality that offers companies new opportunities, because it is free of some of the limitations that affect the real world. Firstly, the metaverse enables more intensive digital communication. People can communicate with each other via avatars, while moving through a complex and realistic virtual environment. If the Internet was a disruption, the metaverse will be a major revolution. Secondly, the metaverse offers a more comprehensive way of promoting products and services through advertisements, marketing content, digital points of sale, interactive engagement and better customer service. Finally, the metaverse will also allow alignment with blockchain technology, which has various compatible applications that can be further promoted through shared and immersive virtual environments. These include the widespread use of cryptocurrencies and non-fungible tokens (NFTs), digital asset ownership, blockchain gaming and other decentralised financial applications.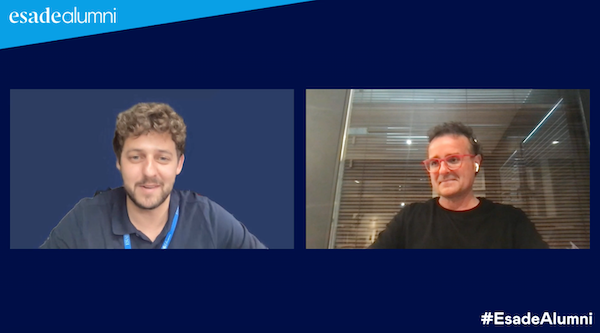 Xavier Pérez stressed that now is a good time to invest in startups in the metaverse. "We are now in the emergent phase, which will be advanced by 2025," he predicted. "According to studies, by 2026, 25% of the population will be spending one hour a day in the metaverse. And we're not just talking about Generation Z; millennials are also interested in the metaverse."
The main developments will be in marketing, where the metaverse will be very innovative. In sales, it will be disruptive. "New tools in the metaverse will allow new forms of engagement, as well as a completely different brand experience and approach to lead generation," Xavier explained. "As for new sales channels, on Web 2.0, people were willing to purchase services but not complex products. In contrast, Web3 will be a channel for selling homes and cars, because it will allow us to use all five senses digitally. New business opportunities, such as digital museums, will begin to appear."
The metaverse, therefore, will prompt the migration of marketing budgets. In 2010, just 16% of the money spent on marketing went to online marketing; with the emergence of the metaverse environment, this figure is expected to reach 61% in 2022 and soar even higher by 2030.
New tools in the metaverse will allow new forms of engagement, as well as a completely different brand experience and approach to lead generation
According to Xavier, although the components of the metaverse are evolving very quickly and right now it is difficult to devise a commercial strategy in such a dynamic space, the costs and risks of getting involved and identifying partners and collaborators in the ecosystem are relatively low. "Most consumer luxury brands are getting into Web3," declared Xavier. "It's a business opportunity. You have to start investing, because the biggest risk is not to take the risk now."
After the presentation, the avatars were invited to proceed to the startup exhibition, held in the STARTUPS pavilion, where each company had its own trade-show space, complete with a pitch video and a downloadable investor deck. In the pavilion, investors were able to consult the materials on display and chat with the entrepreneurs in real time.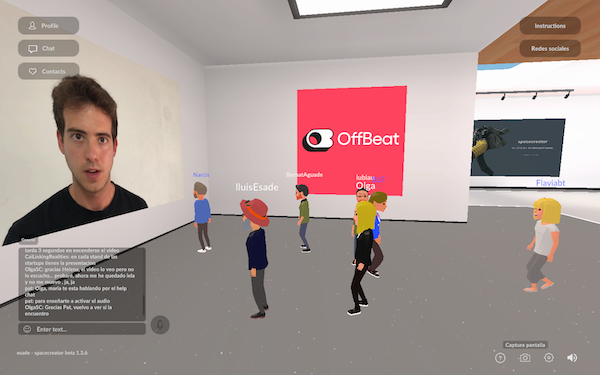 Metavers startups
LINKING REALITIES / UNION AVATARS: This startup provides individuals and companies with tools for managing their digital identity. It is able to generate a photorealistic avatar from a single selfie. The company aims to become a bridge between realities and metaverses, promoting conversion from 2D to 3D and mobility among social networks.
VOTTUN: This company's interoperable architecture is built to make it easy to develop blockchain applications without the need to understand much of the underlying technology, allowing users to interact with any public or private blockchain network and get the best out of them, simply by referencing the blockchain and node.
FUTURA SPACE (space creator): This immersive XR technology studio partners with clients to enter the virtual world by offering them end-to-end production services, from consulting and conceptualisation to design and technological development. This was the platform used to create the Metaverse Investment Forum.
UNIVRSE: This provider of interactive VR experiences allows users to interact with each other in virtual worlds using VR headsets. The virtual venues they create include museums, cultural centres and virtual showrooms for companies that want to provide VR worlds where users can share limitless experiences.
OFFBEAT: This startup has developed a community of music lovers by helping them create a music ID and sell musical NFTs. By personalising your music consumption with an avatar, you can find your digital soul mate and access exclusive experiences.
What do investors think?
Narcís Clavell, Esade BAN investor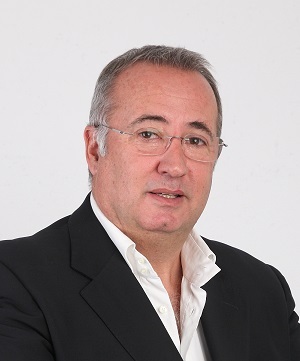 "All the projects were very interesting, especially those which had a differentiating technological component that provides solutions to needs that are starting to emerge in the metaverse. The process of assessing investments may be more efficient in the metaverse, in the sense that it is possible to obtain a larger quantity of relevant information in less time and in a more accessible way. What will not change is the need for personal interaction with management teams.
I have no doubt that the metaverse is here to stay. We will interact with the web via the metaverse, and we will do so in a much simpler and more interactive way that is suitable even for our parents and grandparents. Many tools are still needed to make it easier to use and to guarantee the security and privacy of customers and consumers. In addition to the many technological issues, there are still quite a few challenges to solve. The most difficult thing, it seems to me, is to create an open environment that is accessible to everyone and governed by rules that do not have to be centralised. As in any industry, there will always be innovators and early adopters who will ensure that the first businesses in the metaverse will be profitable from here on out."
Jordi Poll (MBA 88), Esade BAN investor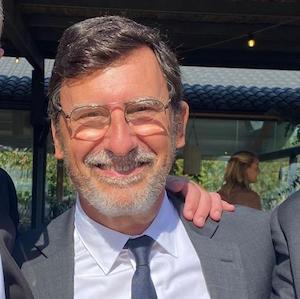 "This forum was a great initiative by Esade BAN. I had a great time. We learned how to move around the metaverse and got to know the startups that were presenting. It was very practical because we were able to listen several times to the pitches that interested us the most.
For complex products, such as vehicles, I think the metaverse will be an ideal channel for explaining what they are like and how they work. For real estate, there are infinite possibilities! We will be able to visit or show flats and other properties in a very realistic, well-explained way. Even better, it won't take very long and people won't have to travel."
It may interest you...
Vídeo de la ponencia
Puedes ver el vídeo de la ponencia "Oportunidades de inversión en el Metaverso" a cargo de Xavier Perez, Esade lecturer, disponible en el ContentHub