Get to Know the Job Market and Be Visible to Companies Looking for Talent
If you are looking for a new professional project or want to discover what the market has to offer, while also gaining visibility in the eyes of recruiters, the Esade Alumni job portal is the place to be.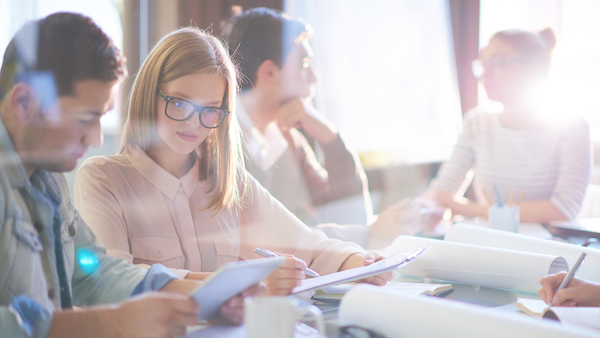 Embarking on a new stage of your career can fill you with doubt if you do not have the right tools. The mission of the Esade Alumni team is to guide you and provide you with various services to help you orient your career towards your goals. We are therefore committed to nurturing the alumni network with top talent for companies and publicising the best opportunities for applicants.
Among the global career-management resources we make available to you is the Esade Alumni job portal, a tool that allows you to create an attractive profile for the job market and find out about opportunities that match your experience and skill set.
The job portal allows you to consult exclusive offers for the Esade community and receive feedback to improve your CV. You can also join the Talent Bank in your area of expertise, allowing companies to find you more easily. In 2022, the Esade Alumni job portal published 700 job offers and had 2,800 registered members. These members received offers tailored to their preferences and enjoyed access to valuable information about the companies they were interested in, which allowed them to optimise their preparation for the selection processes.
Get the most out of your job alerts
Esade's job portal is a place where companies can post their vacancies and proactively search for talent. You can find vacancies for recent graduates, as well as junior and senior professionals. All you have to do is create your profile and, if you like, activate the job alert system according to your personal preferences.

In the Dashboard section, you will find Edit my profile (where you can upload your CV and add your professional experience, education and LinkedIn profile) as well as Edit my criteria (where we recommend that you add the type of position you are looking for, activate the email alert system and follow the companies you are interested in). Another option is to change My status to Open to opportunities, which means that recruiters can shortlist you for opportunities that match their search criteria. If you are shortlisted, you will be able to apply with one click (no cover letter required) and your application will be highlighted to the recruiter.
In addition, you can join the Talent Bank in your area of expertise – Finance, Tax & Legal, Marketing & Sales, Technology & Digital, HR/CSR, Operations & Innovations or General Management – in the Events section.
To see job openings, visit the Jobs section.

For companies
Companies can also tap into the potential of our alumni network to find the candidate they are looking for. By publishing their job openings free of charge, they are showing their commitment to responsible talent. They can easily filter applications, identifying Esade talent quickly and easily, while also accessing the Talent Bank of CVs without having to publish an opening.
Yet again, the process is simple. A company can register and log in with an email address and password. New users must fill in the company profile information. Once the account is set up, the company can post information, videos and links in various languages and publish job openings, as well as consult the Esade and Esade Alumni CV database, which contains more than 5,000 student and alumni CVs.
Click here to watch the job portal tutorial video.