A global, connected community creating synergies through the interchapter initiative
Esade Alumni places special emphasis on promoting the collaborative spirit between alumni communities around the world with Interchapters sessions for meeting up, sharing best practices and joining forces.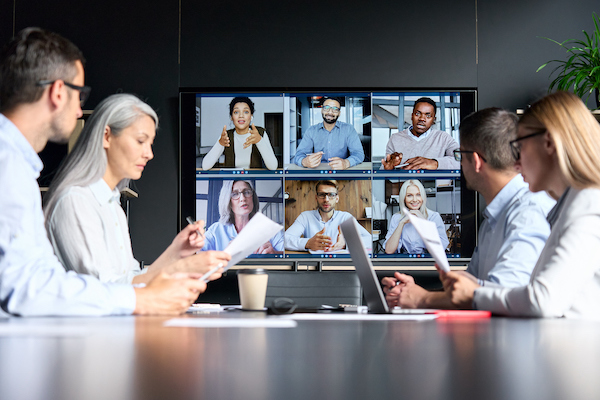 Esade Alumni places special emphasis on increasing collaboration and sharing mutual value between alumni communities around the world with on-line Interchapter sessions  where representatives of different Esade Alumni international chapters can get together, share best practices and join forces.
With more than 19,000 alumni living outside Spain around the whole world, the 72 Esade Alumni international chapters do an outstanding job of supporting alumni resident in other countries.
The two online sessions held each year are an opportunity for chapter presidents to hear about the latest Esade Alumni developments and the new services, tools and processes designed for alumni, whilst giving feedback about everyday activities in each county and sharing challenges and best practices. All this helps the community grow, create synergies for future collaborations and forge ever closer links between the global community.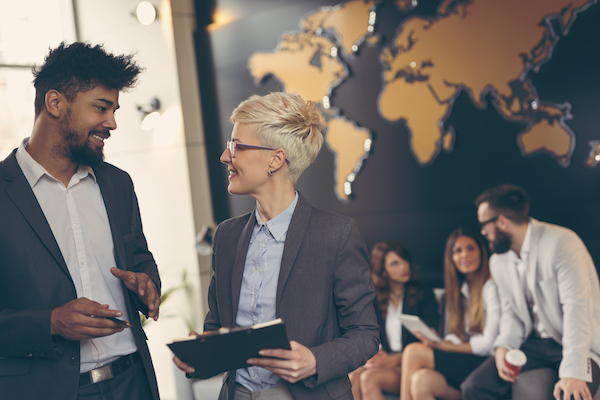 Presidents' testimonies
Albert Janer (Lic&MBA 12), president of the New York Chapter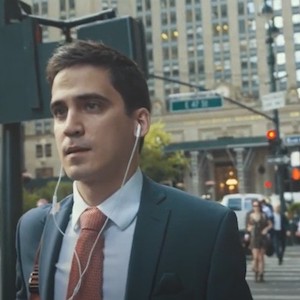 "I love sharing ideas with other chapters.  At the last Interchapter session, we addressed issues such as the need to understand our target audience better and the things that have changed before and after the pandemic. There's a new generation in New York and we'd like to know how to reach out to them better. We created a VIP Whatsapp group for alumni in the NY area, for example. The group keeps growing and we use it to advertise our events. We think we shouldn't hold any more online events, people are tired of them, but that we should continue with master class type events, they're first rate and people love them. We also highlighted that we are ambassadors of the Esade Alumni brand, not just event organisers, and that our mission is to create a sense of belonging to a community, so we're looking for ways of boosting this."
Karine Selma (Lic&MBA 07), board member of the Vienna Chapter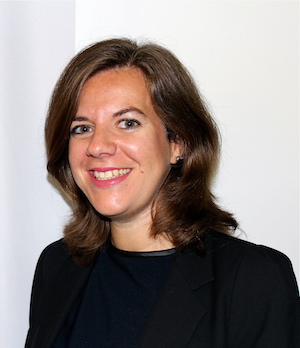 "Closer links between chapters allow us to reach out to more alumni and potential Esade students in the future and, therefore, share different professional and personal experiences. In an increasingly global world, alumni hail from different countries and move more between companies and countries. The relationship between chapters facilitates communications and contact with alumni from other countries. As for events, it enables a wider range of activities and topics of interest that speakers from different countries belonging to the same region, for example, DACH, could take part in. In general, contact with other chapters enables a broader outlook and an overview of what alumni do, how they adapt to change, what is being done in other countries or how we can mutually benefit from the community."
Magdalena Kucharska (EMBA 15), Esade Alumni representative in Abu Dhabi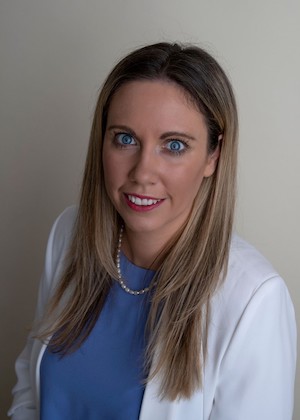 "The last Interchapters session was a great chance to catch up with the latest news from Esade Alumni and meet up with other members of chapter boards. The session gave us a privileged insight into other regions because there's a lot we can learn from each other. I'm looking forward to taking part in more sessions in the near future. As regards the ideas that other chapters shared during the meeting, I really liked the idea of organizing family/spouse friendly events to encourage participation, as suggested by the president of the Esade Alumni Delhi Chapter".
Diego Cardona (PhD 05), president of the Colombia Chapter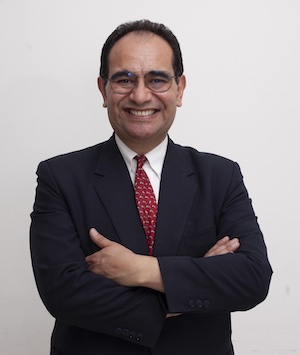 "International chapters are the ideal channel for creating synergies in specific regions. As we finally apply the skills and competencies we developed during our time at Esade, managing knowledge means sharing it for the benefit of our communities and this calls for meetings like these.
These meetings have several positive effects. They enable us to remain in contact with colleagues, professors and experts from Esade, where we studied, and expand the network of contacts with members of chapters in other countries who may have common interests or needs. These meetings also include conferences, workshops, seminars and other activities that allow participants to share their knowledge which is often extremely useful for specific needs. Likewise, the contacts made during these meetings help advance the personal and professional career that we're all committed to. Last but not least, although the digital disruption has been adopted very quickly in all areas of society, face-to-face, personal contact continues to be a fundamental element of socialisation, so these meetings held in different geographical and digital locations are a great chance to unwind – a must in the volatile, uncertain, complex and ambiguous environment now facing us."