The international community gathers in Miami for the 4th Annual Meeting of the Americas
The international alumni community, particularly from Latin America and USA, met again this year in Miami to renew connections and learn from foremost professionals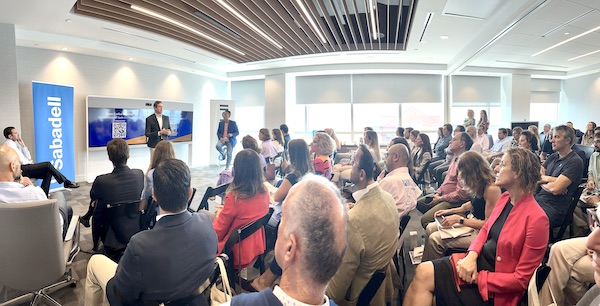 Almost one hundred business leaders met for a day of conferences about new business trends and opportunities such as the multiverse and other disruptive technologies, the state of the labour market, and new employment challenges. A marvellous occasion to create new synergies with other members of the community, learn from each other and enjoy a day at an outstanding venue.
At the opening, Francisco Garzón, economic and trade advisor of Spain's Secretariat for Foreign Trade ICEX in Miami, highlighted "the city's growing ability to attract innovative, entrepreneurial Spanish talent," as reflected by a considerable upsurge in Spanish start-ups there. Juan Carlos Pereira, director general of the Spain-USA Chamber of Commerce, and Meritxell Garcia, International Trade & Investment Senior Advisor at Acció, also attended the event. Esade was represented by Iñaki Ocaña (Lic&MBA 06), director of Global Relations and Careers at Esade Alumni; Olaya García (MBA 01), director of Institutional Engagement and Development at Esade, and Soraya Korkar García (EMMS 21), director of Individual Giving & Development Communications.
During his talk, Iñaki Ocaña emphasised the community's great dynamism – showcased by the event itself – and announced the opening of two new Esade Alumni chapters in Santo Domingo and Prague.
Innovatine Times
Pedro Galván (Lic&MBA 98), president of the Esade Alumni Miami chapter, was in charge of opening the event and also responsible for the live interview of Diego Imperio, presidente & CE de Ricoh Latin America, who talked about growth opportunities in Latin America and the huge importance of this market for Ricoh worldwide. Imperio also championed the importance of endowing innovation with a long-term outlook.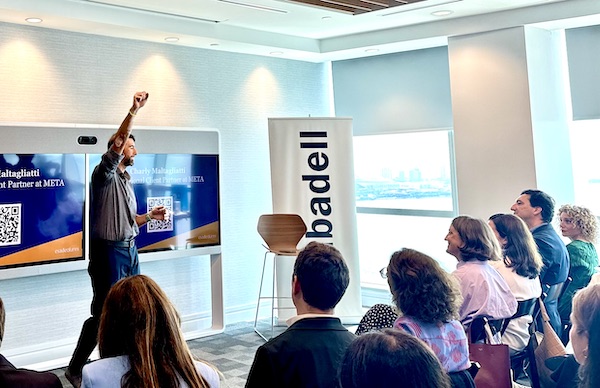 The agenda of the annual conference focused on the opportunities and threats of an innovative, changing landscape. Charly Maltagliatti, Pan Regional Client Partner at META, gave an in-depth analysis of the business of tomorrow in the region. He shared his experience of multiverse with alumni and explained how to create value and boost the economic growth of retail brands and CPG in this digital environment. "This is a time for learning and trying things out", said Charly Maltagliatti, who then analysed how disruptive technologies such as AI and the metaverse change the way we interact and do business.
Another panel addressed the new challenges facing the job market. "Things that used to work no longer do so. Physical space will never be the same again", said Susana Sala, Chief Operating Officer at Paramount for southern Europe, LatAm, Middle East and Africa, whilst Marta García, Head of Organization and Resources at Banco Sabadell in Miami, discussed the bank's flexitime policy and suggested cultivating a sense of purpose amongst employees: "We must build a culture, a setting where we belong. Employees must know why they work at this company rather than elsewhere."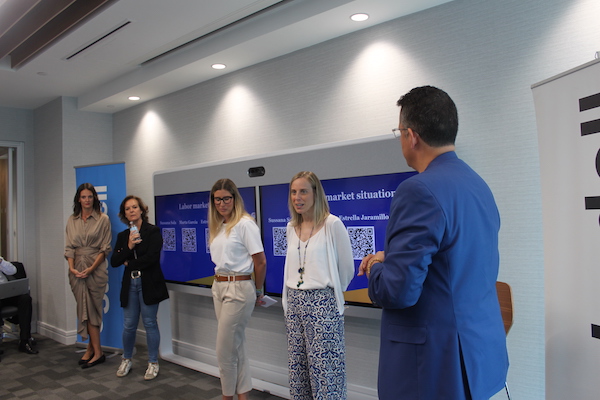 Carla Serra Plassa (BBA 12/MIM 13), Senior Manager Digital Practice LAC at Visa, also gave a talk in which he shared his personal experience with the audience and underlined the importance of the Esade scholarship programme enabling any talented person with no funds to achieve their dream of studying at a first-rate business school.
During the sessions scheduled for the first day, there was also time to talk about how to disconnect from stress. Two relaxation gurus, Victoria Brunacci, director of Synergy Yona and Wellness, and Paula Dinaro, Spiritual Awakening Coach, gave tips on how to get rid of stress.
The experience continued the following day with a visit to the Shark Valley. This inspiring activity enabled alumni to learn about the region's ecosystem and gave them a unique opportunity to get to know each other and have fun in a different setting. Shark Valley is at the heart of the Everglades National Park about one hour's drive westwards from the centre of Miami along the Tamiami Trail. The alumni took part in different walks and open-air adventure activities: an immersive experience amongst wildlife including alligators, herons, egrets, Cayo deer, turtles and snail kites.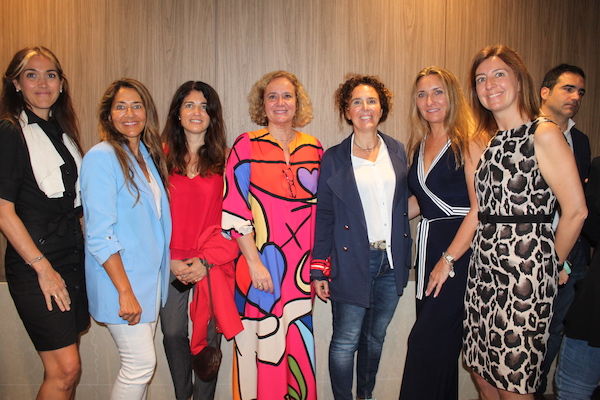 Participants
Aleksandre Metreveli (MF 11), winner of the "update your details" draws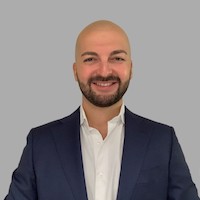 "Winning this draw gave me the great opportunity to meet Esade Alumni members and staff in Miami. This city has the biggest alumni community in America and because I live in the US, it's a chance to meet more people. Besides, Miami is virtually a South American operations hub for all industries, so it's the perfect place to take part in networking events.
The entire conference was really well organised. There was a great range of topics with speakers from different countries, and the chance to meet the other alumni was obviously exciting. This alumni network has 70,000 members around the globe so it's in everyone's interest to make the most of it. The event scheduled for day two was also a great opportunity to meet up again with a smaller group. These events are an excellent way of keeping in touch with Esade and making the most of their network. After all, keeping in touch benefits us directly, so it's in our interest to make the very most of this type of event".
Carla Serra Plassa (BBA 12/MIM 13)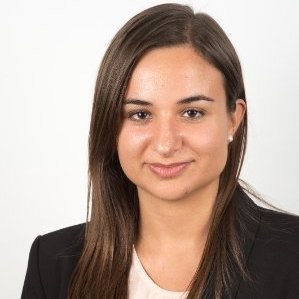 "Participating in the IV Esade Alumni Annual Meeting of the Americas was an incredibly enriching experience and proved to be a wonderful opportunity to reconnect with the Esade community after several years of living abroad.  During the event, I was able to share my experience as a scholarship student, which meant so much to me since I met people who are themselves donors of the scholarship program. Furthermore, I had the opportunity to get in touch with other alumni not only from Miami but from all over the world (Spain, Latin America, United States, etc.), who like myself, flew all the way to Miami solely to attend the event.
 What makes this type of events fascinating is to be able to connect to a broad network that creates opportunities and fosters shared experiences, creating value and impact with people who share a common purpose. For example, I found out there that there is a Chapter in Mexico City (where I am currently living) and I have been in touch with the chapter's president since then to start collaborating with Esade's alumni network in Mexico.
 Finally, we also spent leisure time together getting to know each other at the Everglades National Park, one of the world's most unique ecosystems creating fond life memories with the Esade alumni community."