Meet the New Dubai Chapter Board Members
The new board of directors celebrates the addition of new members that work to facilitate connections among alumni living in the country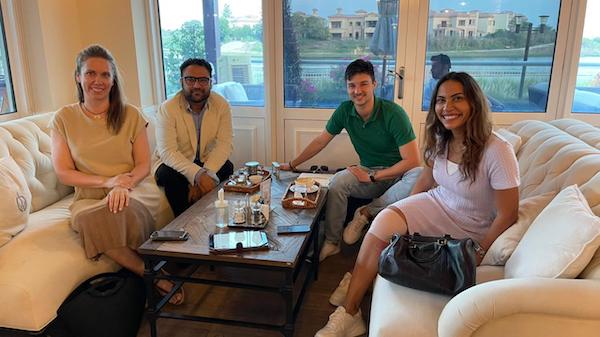 The Executive Board of the Dubai Chapter has a new line-up, thanks to the addition of new members working to facilitate connections among alumni living in the country and promote networking in the area, while also enhancing the collaborative spirit of the entire community.
According to chapter president Federico Ruiz (EMBA '17), the new team's main objectives will be, firstly, to continue Esade Alumni's strategy for the worldwide alumni network, which is based on the support and enhancement of networking, and secondly, to foster closer ties with other important entities in Dubai, such as the Spanish Embassy. "We must create a network where Esade Alumni is a part of the top companies that make things happen in Dubai and the Middle East," commented Ruiz. "We want to listen and work toward shared goals."
The new board members are Federico Ruiz (EMBA '17), Magdalena Kucharska (EMBA '15), Chetan Anand (Full-Time EMBA '10) and Neveen Hussein (EMBA '20). Their backgrounds in a wide range of industries – telecommunications, health, energy and food safety – will allow them to tailor the focus of the events they organise to the various interests of the alumni. Moreover, the diversity of the group, which includes both women and men from different cultures and parts of the world, will help to broaden the chapter's outlook and provide different points of view. Let's hear from them directly.
Federico Ruiz (EMBA '17)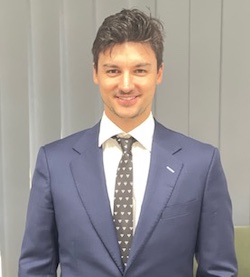 "There were three things that motivated me to get involved with the chapter: providing a better experience for alumni living in Dubai, collaborating with Esade, and broadening my horizons in order to think bigger and become more creative. We have a strong group and we are in constant contact via a WhatsApp group. When we work on our actions and plans, we use shared documents that are reviewed at least once a week so that we never lose momentum or motivation. This experience of teamwork, good communication and collaboration is the key to our success. With this level of dedication, I think we will be able to move this project forward and build something great for the community".
Magdalena Kucharska (EMBA '15)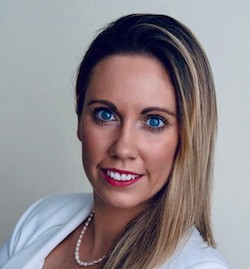 "I always felt that the Esade brand could get more recognition in the Middle East and North Africa, so I take it as a personal challenge to help promote the brand and act as a local ambassador. Our biggest goal is to meet alumni living in the UAE and understand their needs and interests. We also have a full calendar of events, including networking sessions and events such as a meeting at the Embassy."
Chetan Anand (EMBA FT '10)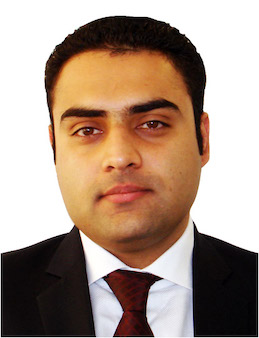 "My motivation was to stay firmly connected with the alumni network and to contribute by actively participating in promoting Esade and enhancing its reputation. On a professional level, this experience will allow me to further refine my time management skills and open up new opportunities for recruitment, partnerships, potential clients, etc. Personally, it will allow me to make friends with people outside of my usual social and professional circles and to improve my Spanish."
Neveen Hussein (EMBA '20)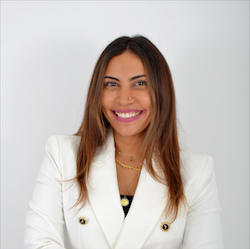 "This experience is an opportunity for personal growth – learning together, excelling together, building our networks and enriching our circles – and also professional growth, thanks to numerous career opportunities and professional networks. Our main goal is to understand the profiles of our alumni network in the area and to plan a series of events that cater to their interests. We strive for relevance – both to the changes taking place in the world and also to our community."