New Esade Alumni Chapters: Helping You Connect with the Alumni Community, Wherever You May Be
We are pleased to announce the creation of two new Esade Alumni chapters in Prague and Santo Domingo.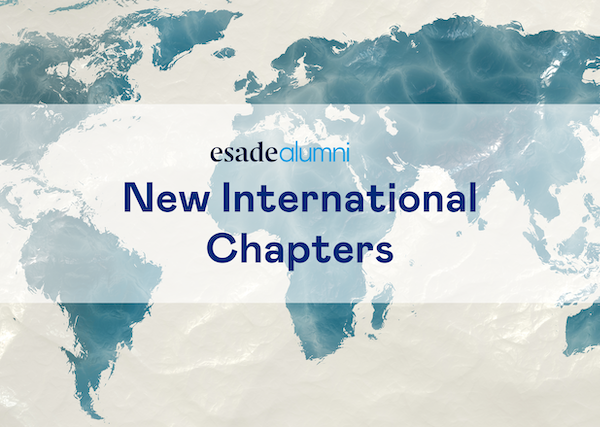 The new Prague Chapter and Santo Domingo Chapter are international networks and meeting points for local alumni. They are run by executive boards working on a voluntary basis to organise events, networking activities and professional training workshops.
Their main objective is to encourage networking and knowledge sharing with the aim of creating value for alumni living in Prague or Santo Domingo who want to connect with their local community.
We currently have 74 international chapters around the world. As our global network continues to grow, we are pleased to see more and more alumni wanting to get involved and engage with the community. Joining a chapter allows you to build your global network, expand your knowledge and, most importantly, share experiences with other alumni!
We spoke with Eduardo Monge (Business Analytics '21), President of the Santo Domingo Chapter, and Alejandra Pérez (MMM '17), President of the Prague Chapter, about these new spaces for connecting, networking and cultivating a sense of belonging to Esade.
Eduardo Monge (Business Analytics '21), President of the Santo Domingo Chapter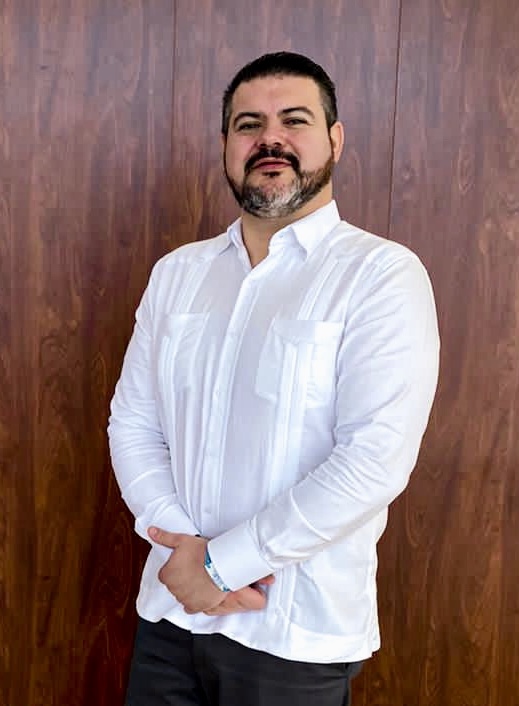 Eduardo Monge is a professional with more than 20 years of experience in the financial and securities industry in Central America and the Caribbean. He has extensive knowledge in portfolio management, risk management, artificial intelligence, machine learning and digital transformation, plus more than 16 years of management experience. Eduardo tells us that, after graduating from Esade, he looked for a chapter to join in the Caribbean, but found none. Last year, after attending the Esade Alumni Annual Meeting in Miami, he came up with the idea of opening a new chapter in the Dominican Republic, which would become our first chapter in the Caribbean. For Eduardo, it was a great opportunity to bring together the alumni living in this area (more than 70 people representing a wide variety of sectors, including finance, tourism, industry and services). At the same time, he was drawn to the challenge of being a pioneer in a geographical region, "with the hope of being a guiding light for other Caribbean islands".
As Eduardo explains, the Dominican Republic is an emerging country that has been growing and developing vigorously in recent years. Business opportunities flourish in a calm, secure environment. The Dominican Republic is projected to become one of the 10 largest economies in Latin America in the coming years.

- What are the objectives for this first year?
The main objective is to bring together all of the alumni who live in the Dominican Republic. We want to be the link that allows fluid communication between all of us who are part of the Esade family, allowing us to find synergies and possibilities for joint collaboration amongst ourselves and with society.

- What about the medium term? Where do you want to be in five years? 
In the medium term, our goal is to be a dynamic and participatory chapter capable of providing training, leveraging the benefits of Esade Alumni for our members and serving as a guide to motivate alumni in other Caribbean cities to create their own chapters.

- What sort of relationships do you intend to build with other chapters in the region? 
Since we are the first chapter in the Caribbean, our closest neighbours are Miami, Costa Rica, Panama, Guatemala and Mexico City. We have an excellent relationship with the Miami Chapter – hence my visit last year and the idea of creating our own chapter. I am Costa Rican and I have good friends in Panama and Bogota, so I expect to have a close relationship of collaboration and communication with the other chapters.

- What do you think alumni will get out of joining the Santo Domingo Chapter? 
In addition to the great benefits of simply being Esade Alumni members, I am confident that the chapter will allow us to come together as an Esade family, to express the sense of belonging that identifies us and makes us feel proud to have been educated at one of the world's most prestigious business schools.
Alejandra Pérez (MMM 17), President of the Prague Chapter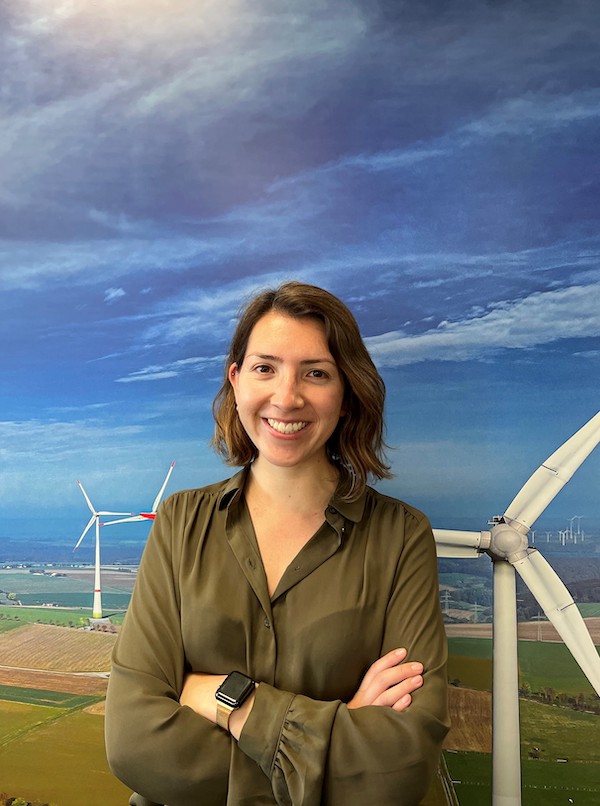 Alejandra Pérez is from Colombia. After completing her studies in Barcelona, she joined the automotive industry as a trainee in the Volkswagen Group Graduate Programme. She now serves as Head of Cost of Distribution Strategy for Europe at Škoda Auto a.s. in the Czech Republic. Her career has spanned various sectors, including banking, consulting, insurance and consumer goods.
A growing city, Prague offers countless possibilities as a job destination. In fact, it has the lowest unemployment rate of any city anywhere in the world. The Czech Republic is #41 in the Doing Business ranking, making it an attractive country for business activity. "After a few months of living in Prague, my first impression is that life here is very calm and safe," explained Alejandra. "It is a vibrant city with a cultural offering to rival any major European capital. As for business opportunities, the atmosphere is one of growth. Every week, new businesses open up in Prague. You see lots of construction and investment."
Although until recently there was no chapter to foster community building and mutual value creation, there are about 70 alumni living in Prague. Therefore, this new chapter offers the option of reconnecting with one another and with Esade.

- What made you embark on this project? Has your experience as a board member of the Barcelona Chapter proved helpful? 
When I found out I would be moving to Prague for work, the first thing I did was contact Esade Alumni so that they could put me in touch with other alumni in the area. Since the Prague Chapter did not yet exist, it was difficult to find a network to help me. This made me think that there might also be other people who, like me, had various needs that could be supported by the Esade community.
My experience as a chapter board member in Barcelona has helped me in many ways. I am familiar with the services of Esade Alumni and know that there is a network working on our behalf. Moreover, I know how a Chapter works and learned a lot from my fellow board members that I am able to apply in this new international project.

- What are the objectives for this first year? And in the medium term? 
The first thing will be to organise the executive board, to seek out people who are interested in laying the groundwork. At the same time, we intend to reach out to all alumni living in Prague to inform them about the creation of the chapter. Once we have done this, we will organise an inaugural event!
In five years, we want to be a fully constituted chapter with an active board and clear roles – a chapter where alumni attend events and propose activities and where there is constant networking among members.
The chapter will also play a key role as an ambassador of and advocate for Esade, for example by advising and supporting prospective Esade students.

- What sort of relationships do you intend to build with other chapters in the region? 
It would be ideal to be able to share experiences, knowledge, networking, etc. – but in order to do that, we first need to consolidate locally. The good thing about being in Prague is that we have a privileged geographical location and many neighbouring countries that we can connect with later on.

- What do you think alumni will get out of joining the Prague Chapter? 
A supportive community and good networking opportunities. In the case of expatriates, the benefits of chapter membership are obvious: the chance to make contact with other people who are in the same circumstances as you, far from home, speaking a different language, etc. This is something that people appreciate greatly. But even for Prague natives who studied at Esade, it provides the opportunity to keep expanding your contact network and updating your knowledge, even after completing your studies.