Our Farewell to Pablo Soler Fraile (Lic&MBA '85)
We would like to share our deep sorrow at the loss of our esteemed colleague Pablo Soler in August of this year.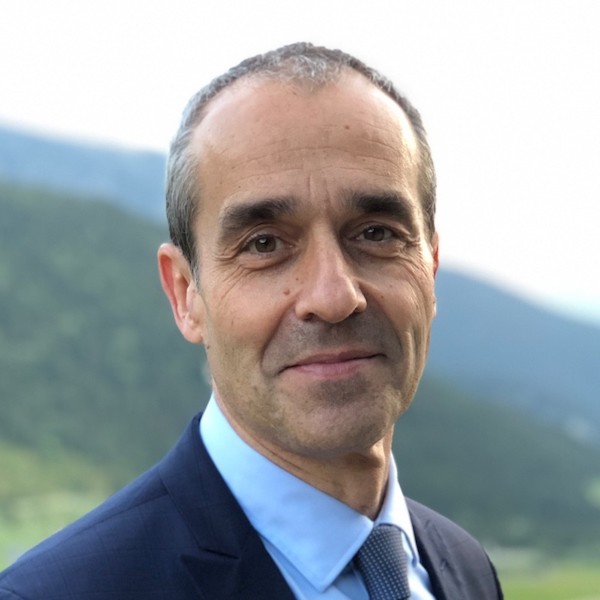 Pablo Soler had been the corporate director of the Andorra-based Heracles Group since 2014. He had previously held various business strategy management positions at Arthur Andersen, Panrico, Bayer, IQV, MAT Investment Holding, Hospes Hotels, Grupo Emcofa de Obras y Servicios and Foro Capital Pymes.
He had a close relationship with Esade, serving as an academic assistant in the Department of Financial Management and Control from 2007 to 2014 and as a member of the Executive Board of the Esade Alumni Andorra Chapter. He had also donated to the Scholarship Programme since 2012.
As a tribute to our dear colleague, the Esade Alumni Andorra Chapter has decided to create a Pablo Soler Memorial Scholarship, through which all contributions from Andorra-based alumni will be channelled. This scholarship will cover the cost of an entire degree programme for a student from Andorra with a strong academic record but insufficient financial means. We encourage all students to help us bring this idea to life by donating via the following web page.
Farewell messages from his colleagues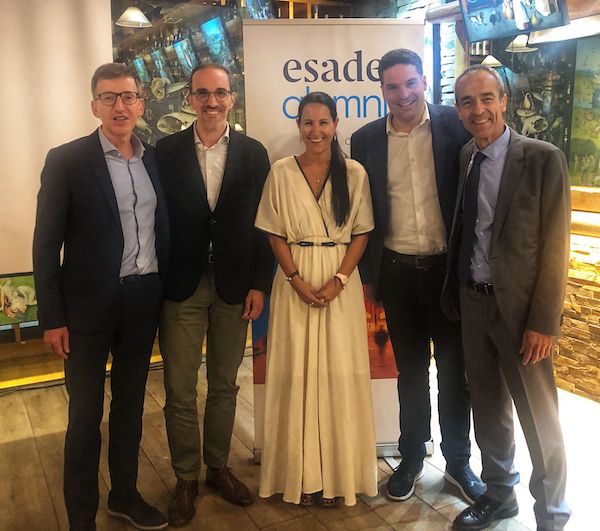 Joan Prat Escayola (MBA '00), President of the Esade Alumni Andorra Chapter
"I met Pablo by chance eight years ago, just as he was embarking on a new stage of his life and career in Andorra. He told me about the new professional challenge that had prompted him to make this decision. I remember him telling me that he was from Manresa (as is my wife) and that he was not very familiar with the new country he was moving to.
I immediately offered to act as his ambassador and tell him everything he needed to know. I remember arranging several "double dates" with him and his wife to provide advice and help them get settled in. The four of us quickly connected and established a good friendship.
When I was poised to take over as president of the Andorra Chapter and was lining up a new board, I thought he would be a good candidate. I also thought that becoming a board member would help him meet new people and build his network within the country.
During his time on the board, he was always very involved and collaborative, and he always participated in all the events. I will always be grateful for the support he gave me. I remember the last event in late June when he was looking a little worse for the wear, but he was looking forward to recovering over the summer holiday. It all happened very quickly and unexpectedly for all of us. And with no time to speak to us again...
We have lost a positive, calm person, someone who was always eager to collaborate, a great professional, and above all a great friend. It is difficult to accept his loss and the great void he leaves behind. His memory will stay with us always. R.I.P."
Marcel Planellas, Professor at Esade
"I still have fresh memories of my last visit to Andorra at an event organised by the Esade Alumni Andorra Chapter. There, I spoke with Pablo Soler Fraile (Lic&MBA '85), as I did every time I ran into him. We always took the opportunity to discuss the challenges of strategy management and his current role as corporate director of the Heracles Group. Pablo's death this summer came as a shock to us all, but we will always remember him as a good person and a great professional."
Joan Rodés (Lic&MBA '11), colleague at the Heracles Group
"When I think of Pablo, the first thing I want to do is to thank him for his passion for sharing and teaching, his sincere enthusiasm at seeing how a student or a member of his team developed and improved, his mentor's smile expressing sincere happiness at his team's progress and joy at his own participation in it. He would often mention how excited he was to get back into the teaching world. I honestly can't think of a better teacher and mentor. He saw new stages as an exciting adventure and never forgot the best of each moment. In his eyes, you could see a spark of joy whenever he spoke about the future. In my case, I had the pleasure of having him as my superior and mentor for three years. He taught me to always leave my door open to the concerns and reflections of the team, to have empathy and patience with everyone, and to always show a friendly face and positive attitude, no matter how complex the situation may be. Pablo conveyed happiness and passion. You could always feel it, whether he was talking about a successful project or looking for alternatives to solve a problem. He was a great family man – you could always see that sparkle in his eyes, especially when he talked about his family.
At Heracles, Pablo played a central role in the group's recovery and success, on both a professional and personal level. He left us at a time of change, but with a great project underway. And, because he was organised and foresighted about every last detail, he left us with a clear roadmap, as well as an example to follow.
Pablo, thank you so much for everything. We are sending you a big hug, wherever you are."
Claudia Cornella Durany (MBA '97), board member of the Esade Alumni Andorra Chapter
"I met Pablo when I joined the board of the Esade Alumni Andorra Chapter in November 2020. By sharing countless events, talks and reflections, a great friendship was forged. Pablo, I still can't believe you are no longer here.
My dear friend, trusty companion, teacher and mentor, you were a discreet, rational, empathetic, structured and visionary man. You were a consistent thinker and loyal to your principles. You liked to help, to organise, to share, to help the people around you grow. You worked tirelessly and fought for worthy causes. You were always attentive to needs and ready to seize the moment. Always open to learning, improving and growing, both personally and professionally. You loved teaching and writing. You were a friend to your friends and you loved your family very much.
That's how I knew you, Pablo, and that's how I want to remember you. You were always there, at so many events and in so many conversations, that now I don't know what it will be like to carry on without you.
I have been lucky to know you. You will always be a role model – working to build a better world, a more peaceful world, a dignified and inhabitable world for everyone. I will never forget you, my friend."
Javier Navarro (CE MBA '85), President of the Esade Alumni Valencia Club
"We were undergraduate classmates in business studies from 1980 to 1985. We used to see each other every year at the Esade Alumni Annual Conference in Barcelona, where Pablo represented the Andorra Club and I represented the Valencia Club.
If there was one thing that stood out about Pablo, it was that he was very pro-Esade. He believed in the training and the values that Esade instils in us and he was proud to be associated with the school.
The alumni in our class consider ourselves to be "60 years young" – and that's why I think Pablo has left us too soon and too quickly. Life is unfair to some people. We feel great sorrow, but we are left with the memories of our dear friend and colleague Pablo, which we will carry with us in our hearts and memories."
Rosa M Torras, Anna Soler and Maria Soler
On behalf of Pablo's entire family, we – his wife and daughters – are very grateful to the Andorra Chapter for this touching gesture, and to everyone who helped make the Pablo Soler Memorial Scholarship a reality. Pablo was an exceptional man who was deeply devoted to the projects he believed in. That's why he maintained such close ties to Esade after he graduated: as a class representative, as an academic assistant, as a board member of the Esade Alumni Andorra Chapter, and as a donor to the Scholarship Programme. This scholarship named in his honour is an example of how he will be remembered and the impact he had on the world.