Webinar: 'Finance for social ventures and investor profile', by Maria Raurell
You can now watch the full session here!

One feature of all social ventures is their limited access to the reliable finance they need for medium- and long-term, robust and sustainable development. The financial crisis has forced NGOs and companies to reinvent themselves and seek finance from new sources other than mainstream resources.

The way social ventures are organised enables them to garner different types of finance besides donations and access a world of fundraising whose possibilities include crowdfunding, business angels, venture capitalists, and investment funds. But how can a social venture with low financial returns be attractive in comparison with companies or start-ups offering higher returns? In addition, would it be useful for social ventures to have venture capitalists amongst their shareholders?

This webinar will explain the concept of ''social return'' and the specific types of finance involved (e.g. impact investment funds). It will also address areas such as:

1) Distinguishing features of sources of finance for social ventures
2) The balance and trade-off between returns and impact
3) Profile of the social investor: much more than financial investment.

This webinar will be given by Maria Raurell Carulla.

Remember, you can:

- Access the webinar wherever you are from a mobile device* or computer providing you have a loudspeaker and an internet connection.
- Interact with the speaker by asking questions via a real-time chat during the presentation of the session.

*If you use a mobile device, you must download the app to access the webinar platform.

IMPORTANT REMINDER:
A few days before the workshop we will email you a personal and non-transferable access URL to enable to you follow the workshop live and take part in it. Webinar times are GMT+01:00, Brussels, Copenhagen, Madrid and Paris. Find out what time the workshop will take place in your time zone by clicking on the link in this email.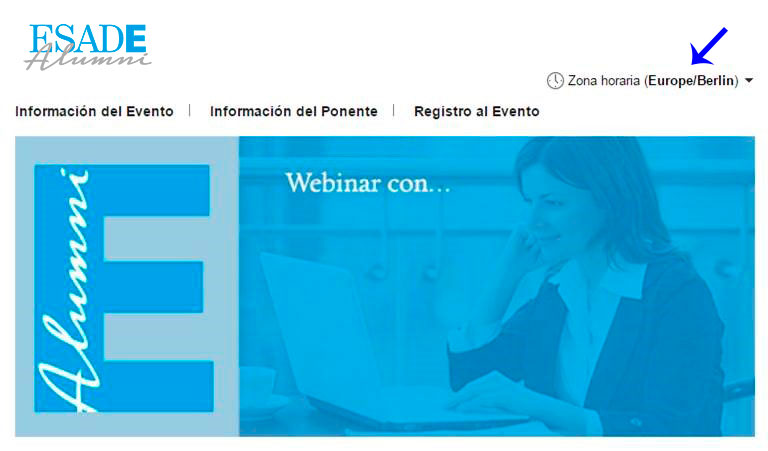 Maria Raurell Carulla

Bachelor and Master in Business Administration (ESADE) and trained at the Boulder Microfinance Institute. Credit analyst and portfolio manager at Oikocredit International, a social impact investment fund providing finance for social ventures around the globe including microcredit ventures, farming cooperatives, vocational training projects and healthcare entities. Inclusive Finance Consultant at Enclude (Triodos Facet) responsible for implementing technical support projects, market research and social impact assessments for development and cooperation agencies, impact investment funds and NGOs. Experience in India, Pakistan, Benin, Kenya and the Ivory Coast. Collaborator at Oportunitas Foundation, Spain's first microcredit venture.
Only for ESADE Alumni members.

Limited numbers

We hope to see you there!


For further information:
alumni.solidario@esade.edu