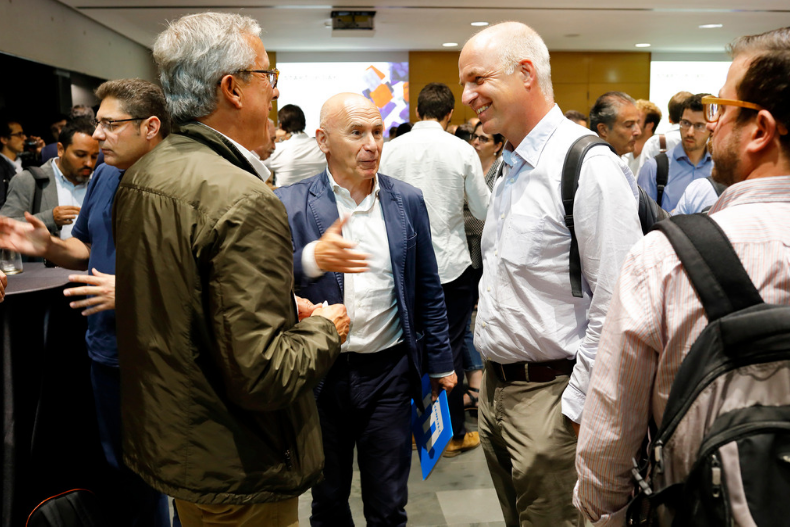 Looking for funding for your project? Want to invest in technology companies with big growth prospects? Our business angel network is what you need! Esade BAN is the investor network organised by Esade Alumni, a meeting point for investors and innovative start-ups with big growth potential.
€40
Million invested in our projects
250
Business Angel members
20
Annual Investment Forums
+500
Projects submitted every year
€200.000
Average investment per project
Events for business angels and entrepreneurs designed to promote, encourage and channel investment. These events are known as investment forums and about 20 are held each year. There are three types of forums to cater for projects at different stages:
Seed Forum: projects at the seed phase. Pre-money valuations under 1,5M
Growth Investment Forums: projects in the development and growth phase are presented, with valuations between 1.5M and 5M.
Investment forums for growth companies: Pre-money valuations of more than 5M.

Investment Forums by sectors:
Healthcare forums
Real Estate forums
DeepTech
Tourism
Esade BAN also fosters training for our investors by including training sessions at the investment forums and organising the Esade School for Private Investors, Business Angels and Family Offices at the start of the academic year in Barcelona and Madrid.
Esade BAN is also a founding member of AEBAN (association of business angel networks in Spain) and EBAN (European Business Angel Network).
Members
The network is open to people from all walks of life – whether or not they are former Esade students – interested in investing in projects set up recently or at the growth stage.