AI and People Management debated at the 1st edition of People day
The first People Day gathering organized by Esade Alumni's People and Organization Management Club revolved around a thoroughly timely issue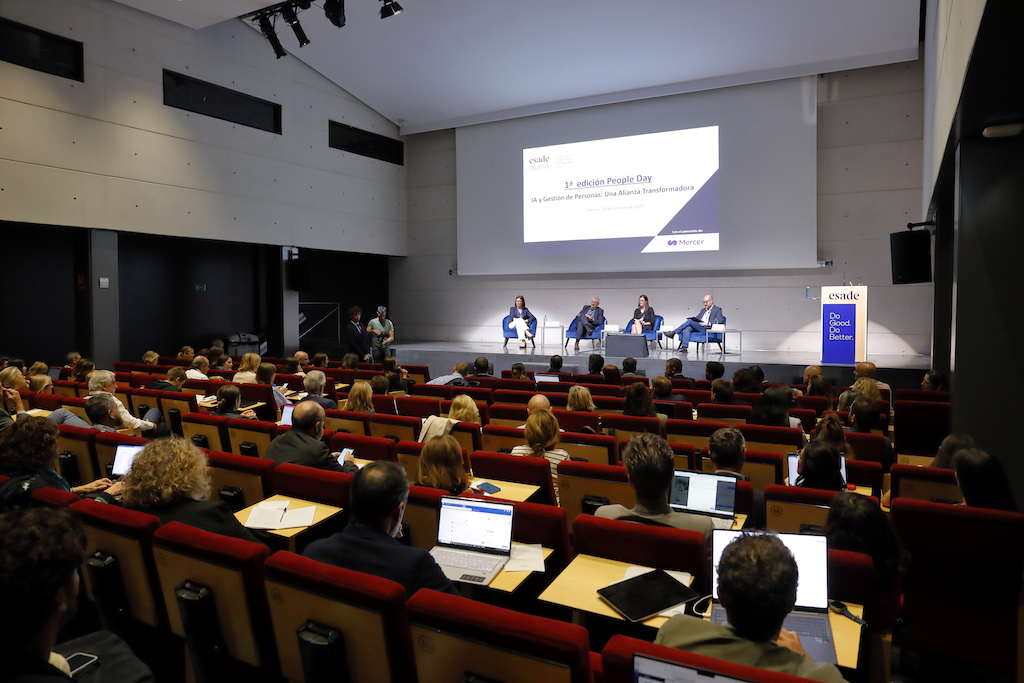 The first People Day gathering organized by the Esade Alumni People and Organization Management Club with the support of the club's sponsor, Mercer, revolved around a thoroughly timely issue: "AI and People Management: A Transformative Alliance," at an event that featured several talks by experts and round tables with HR professionals so the participants could learn how we can transform our organizations.
AI is having an impact and posing a host of challenges in organizations and people management. Artificial intelligence applied to Human Resources leads to multiple benefits, from simplifying the process of filtering candidates to improving the company's profitability. It affords us the possibility of helping lead to a higher degree of wellbeing and trust in culture we are building. It also provides invaluable information and comprehensive analyses that can help us make good decisions and improve employees' experience. But how should it be used? Herein lies the debate.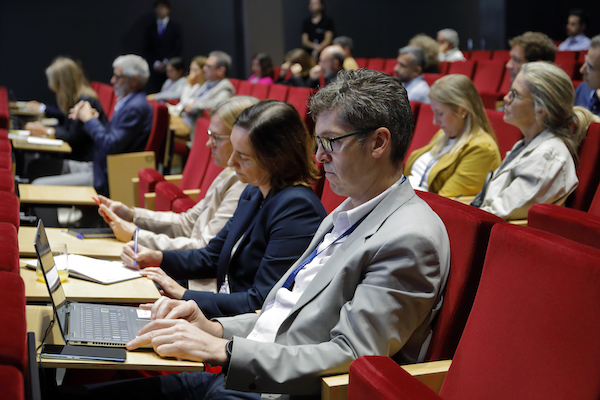 The session entitled "Present and future of AI: The world to come" by Luis Pareras, the founding partner of Invivo Capital and HealthEquity, focused on the extraordinary time in which we are living, when changes are taking place at breakneck speed. "We are moving forward without any type of map, but we can't stop it; we're about to reach AGI (artificial general intelligence)," Pareras announced. As this expert outlined, AI performs at least as well as humans in the majority of tasks, and this leads to concerns with the labor impact it may have. However, we should not only reflect on the job market but also on what human beings' mission will be. "I'm going to be moderate and say that this is coming in ten years, but we are going to be astonished by what we're going to see in 2024," he predicted. Pareras believes that AI is going to begin to complement our human functions and that we are going to successfully manage this transition.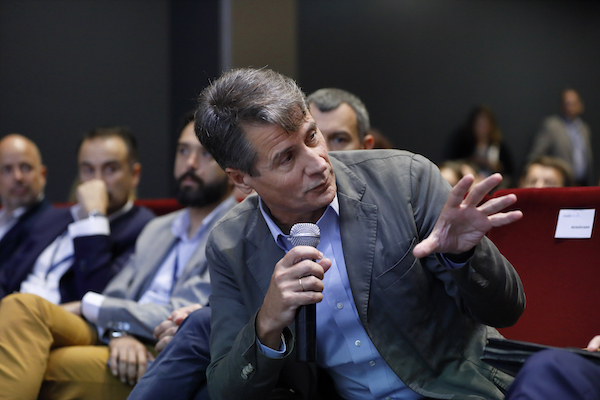 The next session, entitled "Situation of AI in organizations. Development of products, demand for professionals, skills, and leadership," was delivered by Santiago García, co-founder of the Future for Work Institute, who talked about the risks and opportunities of a "general-purpose technology that can be used for everything and is arriving very quickly, but that can end up being a great equalizer due to its easy access, and can lead to disorientation without a clear direction."
Santiago García believes there are four aspects to manage: new technologies; the job market; the impact on people's jobs, because it implies improvements in productivity and quality, although not everyone will benefit equally; and the people management challenges. This expert believes that AI raises many questions: What will we do with the increased productivity? Are we prepared for this evolution in the current legal framework? How are leaders going to manage all this change? Does all this align with the demand for more responsible companies?
Next, two round tables were held to debate the impact of AI in organizations and its practical applications. They were moderated by Jordi Serrano, founder of the Future for Work Institute, who explained that AI is already coming to HR departments and that 40% of users find it useful.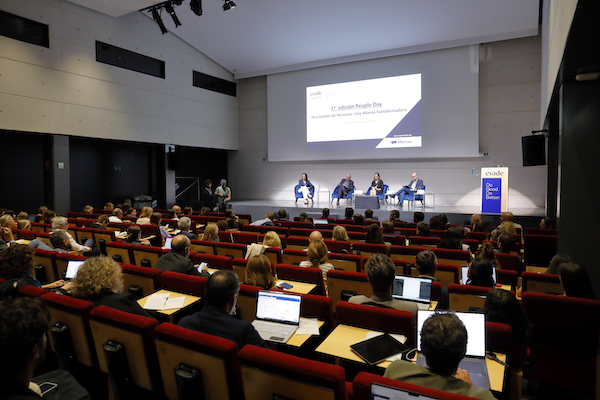 Round table: "How is AI impacting organizations? Challenges and limits"
Sandra Pérez, director of Industry 4.0 at ACCIÓ: "Our advice is to apply the technology coherently: technology for its own sake doesn't make much sense. We should not be afraid to conduct tests beforehand, because the costs are not very high in AI."
Álvaro Ortín, AI partner at Deloitte:  "The first thing we have to do is get training, because it is a transformative issue, and get legal and security advice. HR folks should spearhead the management of this transformation, because there will be changes in leadership and processes."
Anna Ginès, associate professor in the Department of Law at Esade and director of the Institute for Labor Studies: "We have to bear in mind all the risks that AI brings, like discrimination, according to the data on who trained the algorithm; the problem of protecting the data needed to make decisions; and workplace safety and health, because we do not know the psychosocial risks of the constant use of AI."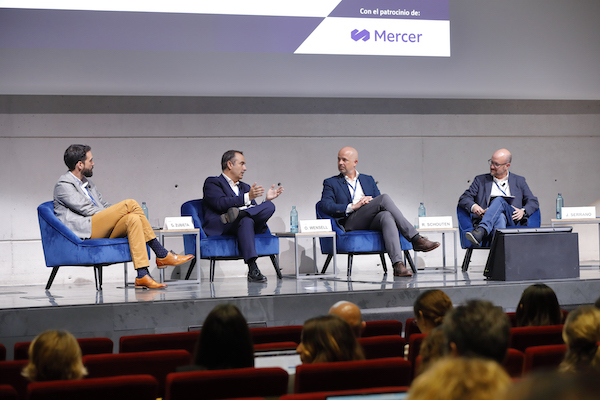 Round table: "The HR function in the AI environment. Practical application of AI"
Rudolf Schouten, director of Talent Assessment at Mercer: "AI will bring about a change in the functions of HR departments. First, it's going to help shine a spotlight on everything we have done until now, while it is also going to position the HR function on boards."
Orestes Wensell, general manager of Talent Solutions at the Manpower Group: AI tools provide more information, enrich experience, and make it more objective. They bring efficiency and expand the recruiter's analytical capacity. But first we have to test it in secure environment in order to complement and reinforce functions but never replace them.
Galder Zubieta, Consulting Business Development Director at Mercer: "If the organization changes, the way it is managed will also change, as will our function. Therefore, now is the time to immerse ourselves in the foundations of AI and begin to reflect on the way things are going to be so we can be prepared for them."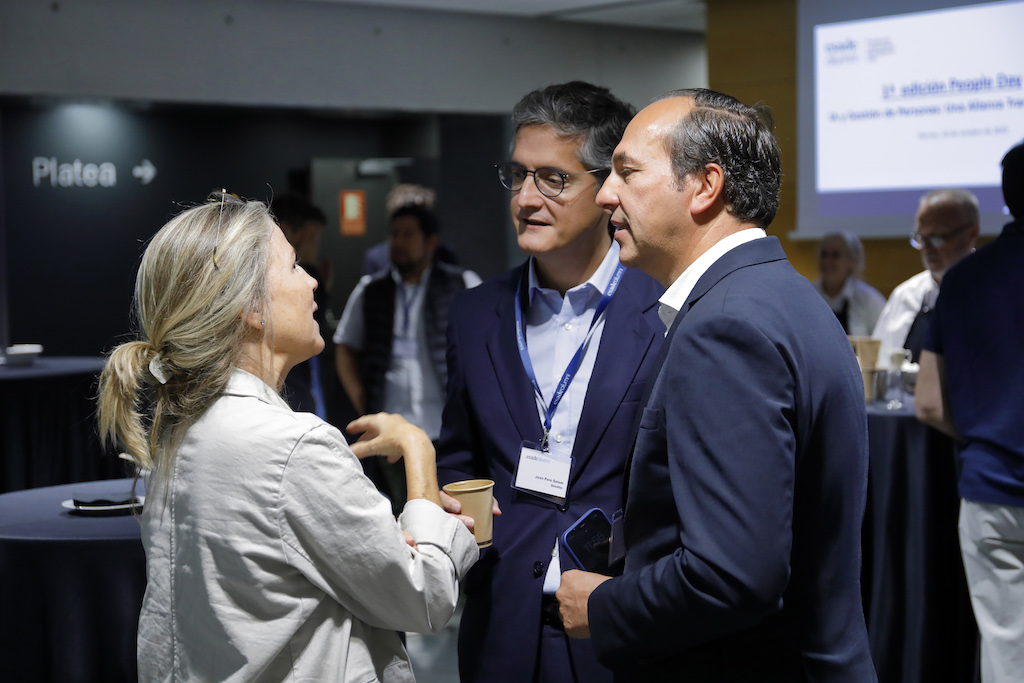 The event ended with the presentation of a practical example of how AI can help us, with the conclusions of the study "The Cover Letter Challenge" presented by Carlos Carrasco, researcher at Esade's Data-Driven Decision Research Institute. It was followed by a networking cocktail where participants were able to debate their impressions and experiences in this field.