Esade Alumni Welcomes Two New Clubs: Arbitration Club and Sports Business Club
Alumni working in the sports business or in the world of arbitration may be interested in Esade Alumni's two newest clubs, which were created to foster relationships with other members of the community, encourage networking and spread knowledge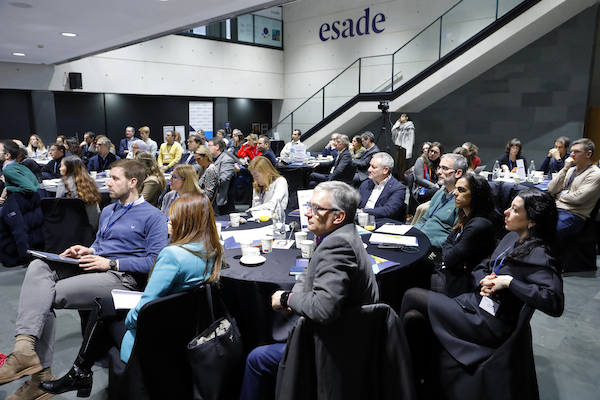 Esade Alumni Arbitration Club
The proposal to create the Arbitration Club arose from conversations held between alumni working in the field of international arbitration and current Esade students. The new club aims to fulfil three functions: to serve as a venue for networking and connection for alumni working in the arbitration sector; to channel the doubts and concerns of current Esade students regarding arbitration and help them develop careers in this field; and to reinforce Esade's image in a sector that is clearly on the rise, which at the same time is very attractive for current and future students due to its obvious possibilities for international mobility.
The Arbitration Club is designed for professionals involved in arbitration in the broadest possible sense, including those involved in national and international arbitration, commercial and investment arbitration, arbitral institutions, in-house legal counsel, judicial proceedings in support of arbitration, and state-to-state arbitration and public international law.
The club's objectives include promoting the use of arbitration as an alternative dispute resolution method, providing advice to alumni and students in the final years of their studies in relation to their entry into the international arbitration market, and sharing experiences on selection processes and horizontal mobility in the international market. All this will be done via talks, colloquiums, and forums for debate and the dissemination of best practices with renowned professionals; highly practical courses and training sessions; social and networking activities; and case-solving days.
We spoke with Patricia Saiz (Lic&MD '01), President of the Executive Board of the Esade Alumni Arbitration Club

Why was this club necessary?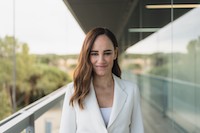 There is great interest in international arbitration among Esade students, and more and more alumni are becoming "success stories" in this booming sector. The Arbitration Club is intended to be a meeting and connection point for alumni working in the sector, while also serving as a networking and mentoring opportunity for Esade students who aspire to join this highly competitive job market..

What are your objectives for this first year? And in the medium term? 
Our objectives for the first year are to create a solid base of members and to organise events and talks related to arbitration. In the medium term, the club aims to become a benchmark in the field of arbitration, both nationally and internationally. This involves establishing strategic alliances and collaborating with key institutions and organisations in the sector, in addition to increasing the number of members and continuing to offer high-quality talks and other events.

What sort of relationships do you intend to build with other Esade Alumni clubs?
The Arbitration Club will seek to establish collaborative relationships and synergies with other interest clubs, such as the Energy and Environment Club and the Health and Pharma Club, which are also relevant to the world of arbitration. We will do this, for example, by jointly organising events addressing topics of common interest, thus allowing us to share experiences and knowledge relevant to both sectors. The aim will be to help Arbitration Club members expand their contact network and create opportunities for professional growth.

What can the club bring to the community? And what can the community bring to the club?
The club will provide valuable networking opportunities that will allow Esade alumni and students to forge connections with established professionals in the arbitration industry, thereby generating new professional opportunities. It will also provide a venue for acquiring specialised knowledge in international arbitration. Conversely, the community will bring a diversity of perspectives that will enrich the club's discussions and activities, thereby stimulating the generation of new ideas on how to face the challenges inherent to the practice of arbitration.
Esade Alumni Sports Business Club
The sports and wellness industry, which encompasses various sectors of great importance for society, for the business community and for our country's economy, clearly presents an opportunity for the professional development of thousands of people. The new Esade Alumni Sports Business Club seeks to create a community of professionals in the sports field who share a common bond: Esade. It will do so by providing venues for dialogue and debate on innovation, future trends, management and business models; promoting networking, professional opportunities and support for global projects in the sector; and defending a broad vision of sports as an instrument for individual growth and collective development.
In an fast-changing industry that is hungry for leaders and qualified professionals, this club aims to contribute to the growth of its members and foster the development of opportunities. It will therefore target the main industries that make up the sports business in Spain: professional sports and sports entertainment, fitness and wellness, sporting goods companies, teaching and training, active tourism and leisure, sport techs and e-sports, as well as sports consulting, marketing and media.
We spoke with Pepe Cano Castiñeira (EMBA '19), President of the Executive Board of the Esade Alumni Arbitration Club

What are the club's objectives for this first year?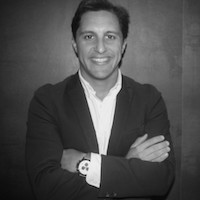 The aim of this project is to create a community of sports professionals who promote and participate in dialogue, debate and the spreading of knowledge on trends, innovation and the future of the industry, as well as its various management and business models.
In this first stage, we will focus much of our effort on attracting professionals who are immersed in the ecosystem of the various industries that make up sports and wish to become proactively involved in the development of initiatives that add value for the entire Esade Alumni community, especially those professionals who have an interest in the business of sports

Where do you see the club in the medium term? 
We are convinced that the Sport Business Club, represented by a wide-ranging executive board with extensive professional experience in the field of sports, will soon become a highly valuable community that offers a framework of relationships, meetings and opportunities, as well as the potential to support global projects in the sector.
And we will do all of this in an environment centred on the academic institution of Esade, specifically through its Esade Alumni framework, thus positioning ourselves as a benchmark in the dissemination and development of initiatives that reflect the future of the sports industry and its role in society.

Have you thought about what sort of relationships you would like to build with other Esade Alumni clubs? 
Physical exercise and sports play a cross-cutting role in our society and have an impact on a variety of sectors. Our club represents an ecosystem of vastly different industries that revolve around sports, but at the same time are deeply connected to sectors represented by other alumni clubs. It will be a very enriching challenge to form synergies with other clubs to explore topics of interest to professionals from different areas. We want to share our experience and our enthusiasm with other clubs. We are convinced that we can learn and grow by working together with them.

What can the Sports Business Club offer to alumni? 
This club was created as a means of building a community that adds lots of value to Esade Alumni and promotes initiatives of interest to anyone interested in the business of sports. However, we believe that sports are of interest to society in ways that transcend the strictly professional, so we are convinced that our initiatives will arouse the interest of many alumni, regardless of their profession.
We will hold meetings that will allow the Esade community to learn from and interact with leading professionals in each area, enrich their contact network, generate synergies and business opportunities, attract and offer talent for different projects and form part of a top-notch community that seeks to have an impact on this industry and on society at large.

And what can alumni offer to the Sports Business Club? 
Given the diverse nature of this ecosystem and the broad representation of the members, it will be very enriching to share the vision, experience and perspectives of the professionals who make up the club. The development and success of the club will undoubtedly depend on them.

Why did you think this club was necessary? 
I believe this club is absolutely necessary, since the sports, fitness and wellness industry is fundamental for society, for the business community and for our country's economy, thus clearly presenting an opportunity for the professional development of thousands of people in Spain. We therefore believe that this ecosystem should have a presence in the academic and institutional environment of Esade Alumni, contributing to the development, learning and growth of students and members of our community.