New Esade Alumni Consulting Club Aims to Generate Greater Social Impact
In September, the Esade Alumni Consulting Club was presented to the Esade community as a meeting place for community members interested in the consulting industry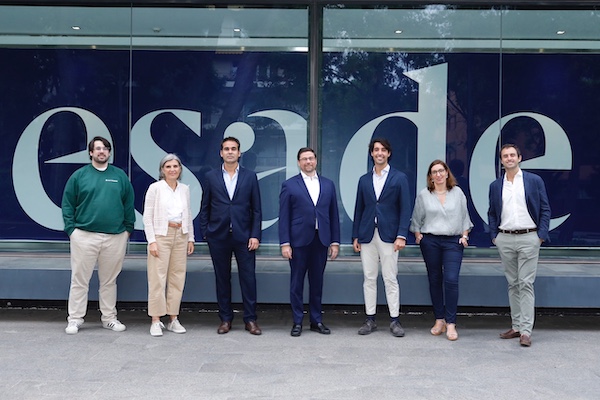 In September, the Esade Alumni Consulting Club was presented to the Esade community as a meeting place for community members interested in the consulting industry. The purpose of the new club is to provide a venue for exchange and social impact.
As explained by the club's Executive Board, members will share knowledge applicable to various areas within the field of consultancy by sharing experiences, discussing best practices and identifying major trends.
The launch event featured Nacho Rodés, founder of Rocket Digital, a leading independent consulting firm specialised in technology, digital marketing and strategy. Rocket Digital is a great success story in the consulting world, as it has been able to achieve a compound annual growth rate (CAGR) of 79% since its founding. The conversation with Rodés covered a wide range of topics, including what it means to start your own consulting firm, how the business model has evolved, the competitive advantage of specialisation and the keys to success in today's world.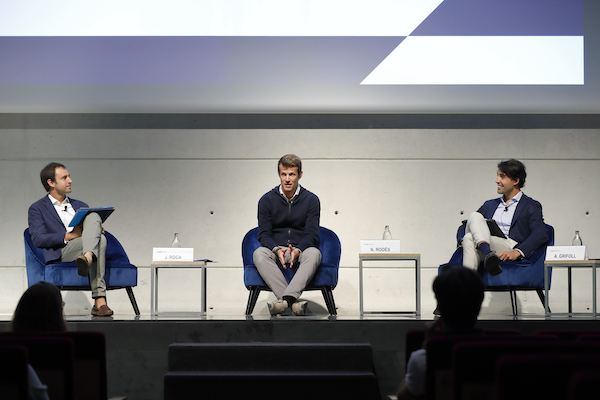 Get to know the Consulting Club
Isabel de Trinchera (DDP 03), member of the Executive Board of the Consulting Club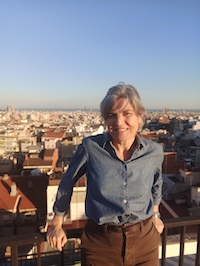 What is the purpose of the Consulting Club?
The club was created as a meeting place for professionals from various disciplines who have in common the mission of advising clients and helping their companies and organisations to evolve. We seek to form a club where diversity stimulates the growth of all members.
Why do you think it would be useful for alumni to join the club? Is it open to all types of professionals?
Alumni will find it useful to be a part of the club because it is a cross-cutting space where, through activities and networking, we will share experiences, knowledge, concerns, trends, methodology and values, we will promote dynamics, etc. Above all, we will have a great time.
The club is open to professionals from various disciplines. The common thread is the transversal nature of consulting and the relationships that consultants must establish in order to create value for clients and their companies or organisations. This is how we envisioned it from the outset. One good example is that the founding members all come from different specialties, from consulting firms of different sizes, from different stages of their professional lives – ranging from recent graduates to senior profiles. We want to reflect the reality of the consulting world and support all the professionals who are a part of it.
What motivated you to join the club's Executive Board?
I was motivated by the opportunity to help create a meeting point that had not previously existed – a place that encourages debate, that facilitates the sharing of experiences, methodologies and concerns. Participating in an initiative of this sort is always a guarantee of personal and professional growth. Also, in all humility, it is a way to make a small contribution to society, however miniscule it may be.
"We seek to form a club where diversity stimulates the growth of all members"

 
Arnau Grifoll (MBA 21), member of the Executive Board of the Consulting Club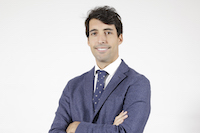 What are the objectives for this first year?
The Consulting Club has set three main objectives on which we plan to focus our effort and resources. Firstly, as a newly formed club, we want to invite all Esade alumni to join. Any alumni with even the slightest interest in the consulting industry will be welcome. Secondly, we want to organise events and activities of various sorts to help our members get to know one another. And thirdly, we want to provide a venue for sharing consulting-related knowledge and practices. In short, when people think about where to go in terms of the consulting industry, we want them to think of the Esade Alumni Consulting Club.
What kind of activities are you planning to organise?
The idea is to hold an activity every two or three months, depending on the profile of the club's members. There will be activities for everyone: some for younger people, others for people with a more senior profile. The activities will range from general-interest to more specific. The proposed activities include young/senior one-to-ones, themed lunches, sustainable consulting, sharing experiences with other Esade Alumni clubs, and discussing the latest trends and best practices in the industry.
 

"There will be activities for everyone: some for younger people, others for people with a more senior profile"

 
Lluís Planchat (GBD 19), member of the Executive Board of the Consulting Club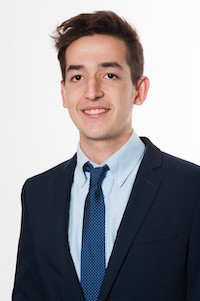 What other clubs would you like to collaborate or synergise with?
We would eventually like to explore synergies with all of the clubs in the Esade Alumni community, although some, naturally, may be much closer to us due to their area of activity and mission. For example, we would like to collaborate with clubs such as Marketing and Operations, creating spaces for dialogue and promoting the training and constant learning of consultants and other professionals who work in these fields. Both of these clubs have challenges in common with the consulting world, especially with regard to digitalisation and the increasing specialisation of work. Therefore, we think that joint events could be very constructive and a positive way forward. We're also interested in the Finance Club and the People and Organisation Management Club, as well as other clubs with a sector-specific focus, such as the Tourism and Leisure Club and the Health and Pharma Club, to name just a few.
We believe that the dual specialisation of the Esade Alumni ecosystem – functional and sector-specific – will allow us to forge links and promote valuable initiatives for many professionals and consultants, while also getting acquainted, ultimately, with their professional reality, as they are, in many cases, specialised by functional area and industry.
At the launch event, you discussed the challenges faced by consultants and the keys to success. What challenges do alumni working in consulting face today?
Alumni in the consulting industry – especially the younger ones – face challenges arising from our multidisciplinary and global environment. In an increasingly interconnected world, transversality in your training and in your way of thinking is highly valued, especially when paired with specialisation and pragmatism when it comes to tackling problems. A common challenge in consultancy – and probably in many other fields of activity – is putting the knowledge acquired during your studies into practice, as it is often not obvious how and where to start. The sharing of opinions, perspectives and points of view, in addition to continuous training and being guided by people with similar careers, is fundamental – and it is something that this club undoubtedly wants to promote.
Today's consultants also face challenges arising from digitalisation, teamwork in hybrid contexts or formats, and efficiently managing the workday for better physical and mental well-being. The club also seeks to recognise the importance of these issues and address them and many other topics via multiple forums, activities and initiatives.
"In an increasingly interconnected world, transversality is highly valued"