Solidarity Hackathon to Benefit the Planet: Innovation and Positive Environmental Impact as a Team
A unique experience, a strategic challenge, a project with social and environmental impact that brought together 37 Esade alumni in eight cities for an intense week of teamwork.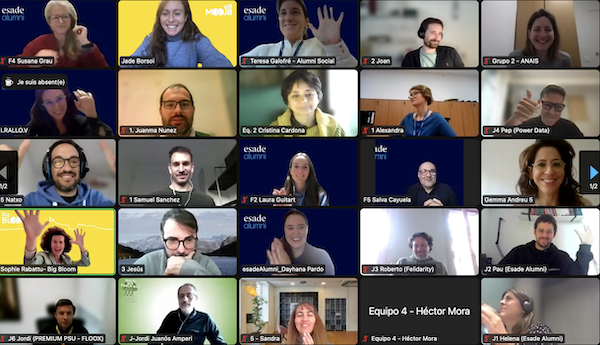 The Esade Alumni Solidarity Hackathon was held during the week of 21st-25th November to benefit Plant for the Planet, an organisation with extensive national and international experience that aims to empower children and young people in the fight against the climate emergency and help restore forests around the world.
The challenge posed by the organisation is one that is quite common for today's organisations and profoundly important for the future of our planet: How can we get the young people at Spain's schools more involved in the climate emergency? More specifically, once these young leaders have been identified, how can we make sure they stay engaged with the cause in the long run and recruit others to work towards climate justice?
Our alumni volunteers split into five multidisciplinary groups guided by coaches and worked using the design thinking methodology to tackle this challenge of engagement. After more than 12 hours of teamwork, the volunteers presented five innovative proposals, based on principles such as gamification, that had a marked focus on creating active and enriching communities for all stakeholders. Jordi Juanós, Director of Plant for the Planet Spain, commented: "The Hackathon was a new and enriching experience for us. In today's changing world, where third-sector organisations have to face more and more challenges, adapting to new social environments becomes imperative. I believe we have successfully achieved this by getting outside input through the Hackathon. Thanks to the participation of the alumni and the proposals made by each of the teams, we have discovered opportunities to solve specific challenges faced by Plant for the Planet Spain. We are grateful for all of your conclusions and recommendations. I assure you that we will put your ideas into practice in pursuit of our objectives."
After more than 12 hours of teamwork, the volunteers presented five innovative proposals, based on principles such as gamification, that had a marked focus on creating active and enriching communities for all stakeholders

 
How did it work?
The event followed the Big Bloom methodology, which has been used in more than 200 hackathons across the globe. Participants were split into teams of eight people. Each team was assigned a volunteer coach, who was a member of the alumni community who had been specifically trained for this purpose.
Participation in the Hackathon was done online, allowing the involvement of alumni from different countries around the world, including Peru and Germany, and from various parts of Spain, including Barcelona, the Canary Islands, Zaragoza, Madrid and Girona.
The hackathon consisted of four phases, each focusing on a different skill: active listening during the empathy phase, creativity during the ideation phase, critical thinking during the prototyping phase and public speaking during the pitch phase. The participants learned work methodologies that enabled them to mobilise their collective intelligence. Iñaki Ocaña (Lic& MBA 06 / DARH 12), International Alumni Relations Director at Esade Alumni and coach of Hackathon Team 2, commented: "Participating in the Hackathon to benefit Plant for the Planet was, without a doubt, one of the greatest experiences I have had as a member of Esade Alumni. I didn't know what work method we were going to use, how we were going to be able to work together or if we were really going to be able to find implementable solutions. Everything was perfect. They explained to us at the outset how it would work, what the objectives of each session were, and so on. It is an intense project in terms of the number of hours, but also tremendously satisfying in many ways. I also had the opportunity to catch up with other alumni that I had crossed paths with in the past. It was a pleasure to be able to work together again on a radically different project. Just one more thing: don't miss out on the next edition!"
Meet some of the participants
Cinta La Casa (MBA 91)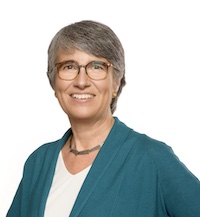 "For me, it was a magical experience! I was really looking forward to participating in a hackathon. When I learned about this opportunity, I signed up right away. Although I was only able to participate in part of the process, I saw how the interaction of three elements is essential to the success of a project (even an online one): the complementary talents of the participants and the coach; active listening among all participants; and passion for adding value. The result was a mix that allowed us to grow with each contribution, building on each other's ideas, which ultimately became the team's ideas. Without knowing each other at all, the magic arose, the value emerged, and we helped to make a better world."
Sandra Oller (Lic&ADE 01)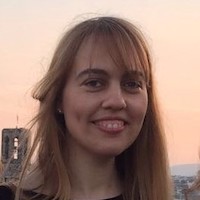 "For me, this Hackathon was pure inspiration, enthusiasm, creativity, team building, sharing, having an impact, learning and enjoying the experience. It was also very inspiring get to know Plant for the Planet, especially its young ambassadors Mara and Adriana, who are filled with motivation, drive and leadership skills. I am so pleased to have been able to contribute with our proposal so that more children and young people can get involved. As for the experience itself, the best thing was the team – Xavier, Gemma, Natxo, Cinta and Salva, our coach – and the dynamic that we generated organically in such a short time. Meeting professionals with a wide range of talents, connecting and building together, and generating value in a creative and purposeful way – all of this makes the Hackathon a very powerful experience. And behind the scenes you have the design thinking methodology, as well as the organisation and enthusiasm of everyone at Esade Alumni Social and Big Bloom. It was a great experience – intense and impactful!"
Gemma Andreu (Lic&MBA 90)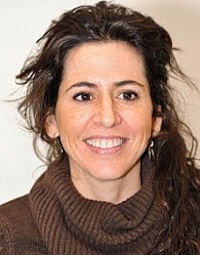 "It was dynamic, fun, agile and, most importantly, useful for the association we helped. This hackathon model is perfect for those of us who want to lend a hand to the community but are unable to put in very many hours, thanks to the format of the process, the remote work setup, and the dedication of the team and the coaches. Congratulations to everyone involved!"
Will you join us?
It's incredible what we can do together in a very short time, with only our knowledge and a can-do attitude. If, on top of that, it also benefits something as important as the planet and our society, what more could we ask for? Perhaps just one small request: that many other alumni will be inspired to participate in future editions. Follow us on our website, where we will post information about upcoming opportunities to join Esade Alumni Solidarity Hackathons.