The XXIV Annual Conference of the Esade Alumni Real Estate Club debates the Housing Act and its main impacts
With the title "Housing Act: Main Impacts," the gathering analyzed this law, which was approved last May, outlined the current view of the market and debated its impact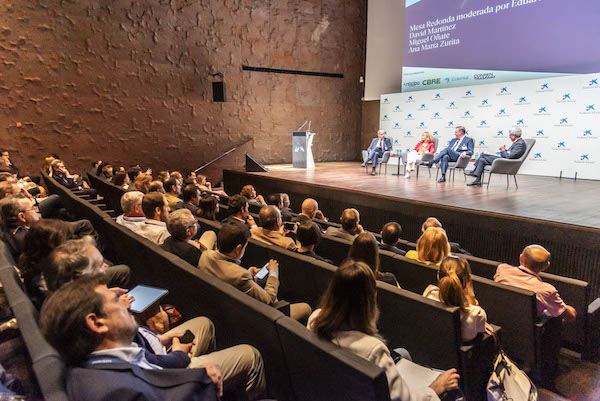 The Esade Alumni Real State Club held its traditional Annual Conference with the title of "Housing Act: Main Impacts" to analyze the Housing Act approved last May, outline the current view of the market and debate its impact with representatives from politics and the private sector.
On May 25, the Official State Gazette of Spain (BOE) published Law 12/2023, dated May 24, on the Right to Housing. This is the first state housing law in the history of democratic Spain and one of the reforms contained in the Recovery, Transformation and Resilience Plan. The law includes measures that seek to boost the supply of affordably priced housing, prevent tensions from arising in the rental market and help young people and vulnerable groups gain access to housing. It also offers Spain's Autonomous Communities and different municipalities tools to contain or lower rental prices and increase the social housing stock.
The supply shortage
As Carmina Ganyet (VV '03), president of the Esade Alumni Real Estate Club and corporate  director general of  Colonial, explained during her presentation, this law has aroused a great deal of sensitivity and a host of opinions: "Housing is an undeniable right and challenge. In Spain, there is a problem in certain zones and a mismatch in urban development, with mechanisms that are not aligned with what people need. There is a shortage due to the lack of buildable land, in addition to restrictions."
As Ganyet argued, rent has gone up in the past decade, such that 24% of Spaniards live in homes that they do not own. Families' outlays to pay rent are 30% higher than the recommended amount, and the public rental housing stock is much lower than the European average.
Is this law effective in designing a housing access plan for everyone? This is the question that the president put out to the audience. In her opinion, the solution was to define the tense areas, which is going to create unequal zones, and the solution of limiting prices is not very effective. "To make a sound diagnosis without either biases or ideologies, it is essential to hold an open, transparent dialogue so the different stakeholders in the sector can work together and create efficient, realistic tools with more incentives and fewer restrictions," she concluded.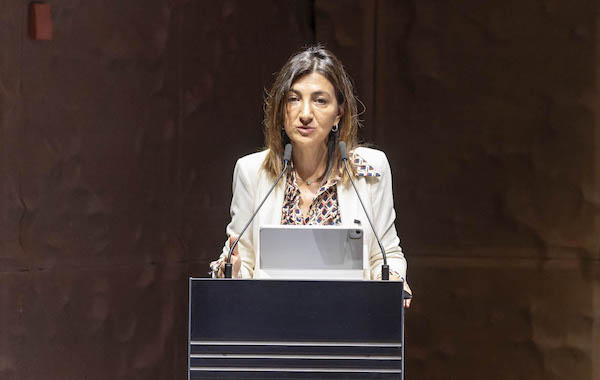 Public-private cooperation
Josep Oliver,  professor emeritus of Applied Economics at the Autonomous University of Barcelona, presented a study on the housing market in Spain from 2023 to 2025 as a starting point for ascertaining the current situation.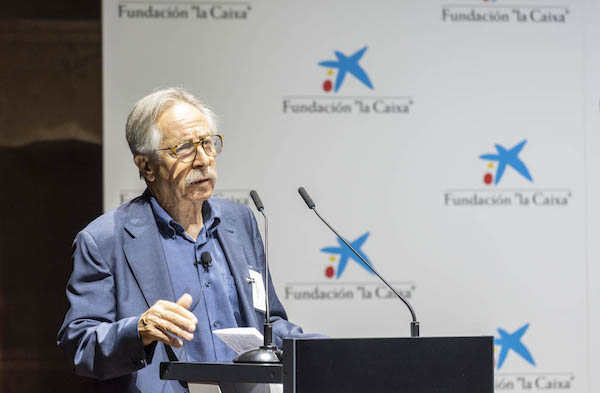 "We have entered a period of moderation, with the backdrop of the war and its effects on growth and financing, with an increase in interest rates to around 4.5% and credit restrictions by the ECB. The monetary policy is more restrictive than what it may appear. The financial sector is capable of withstanding the situation, but the number of new mortgages is showing moderate drops in 2023 and will stabilize in 2024.
"Declines are expected in transactions in 2023 and stability in 2024, and we are expecting price moderations in 2023 for both Catalonia and Madrid. This isn't a euphoric picture, but it's also not depressive," Oliver said.
In the middle term, we will continue to have an insufficient housing supply in both free-market and subsidized rentals. With public spending on housing that is far from the EU average, which is three times our rate, Spain has serious housing accessibility problems. Only people with incomes of more than 2,000 euros per month have no accessibility problems. Within this context, the imminent return of the Stability and Growth Pact points to increasing difficulties for public finances. My solution would be a major public-private agreement, given the need to increase the supply, which is only going to become more acute with the new surge in immigration predicted by the INE.
As Dr. Oliver explained, immigration is set to rise to figures never before seen since the 2009 recession [MB1] (more than 900,000 new immigrants in 2022-25), which leads to a considerable increase in net immigration and a population shift that is expanding the most in the Autonomous Community of Madrid and the provinces of Barcelona and Valencia.
Promoting private investment for rentals and mobilizing the housing stock not yet in use are essential.
A real solution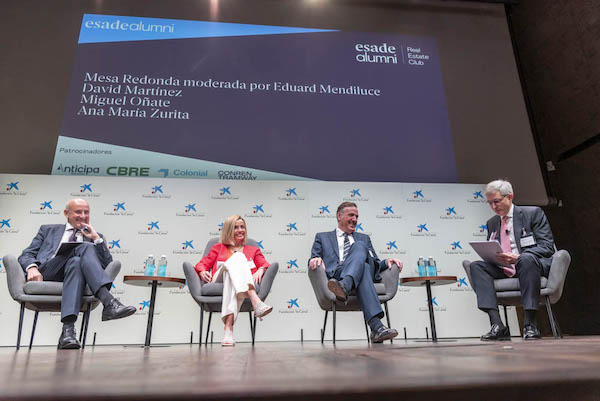 Next came a round table moderated by Eduard Mendiluce (MBA 97), CEO of Anticipa and Aliseda, who furthered the debate with Ana María Zurita, Secretary of Housing of the Partido Popular and architect; Miguel Oñate, independent vice-president of Testa Homes; and David Martínez, CEO of Aedas Homes.
Ana María Zurita, Secretary of Housing of the Partido Popular and architect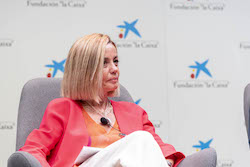 "Housing is one of the main cornerstones of our economy, yet it's also one of its great tragedies. It is an issue which is on the frontline of debate, and we are very critical of this law because we don't think it solves anything. It creates a great deal of juridical insecurity and encroaches into the competences of the Autonomous Communities. It is interventionist and a huge burden for property owners, yet doesn't solve the accessibility problem. We should harmonize all the state, regional and local actions. Plus, you can't discuss housing without discussing urban and land-use planning."
Miguel Oñate, independent vice-president of Testa Homes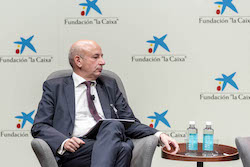 "This law has sprang from dissent. It is a short-term solution. The Housing Act should only exist when there is a housing policy. In this case, your home has become a political pawn, because there is no public housing."
David Martínez, CEO of Aedas Homes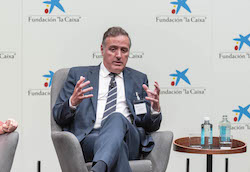 "We should create a framework of stability to attract investment to the sector and juridical security that protects the interests of the majority. We have a huge demand for affordable housing in the middle segment: young people who haven't had time to save. We have to look for formulas to help them access real estate or they will leave. We also have to stimulate the supply with affordable rental housing, and there is a great deal of unused land that could be used for this purpose."
Eduard Mendiluce (MBA ´97), CEO of Anticipa and Aliseda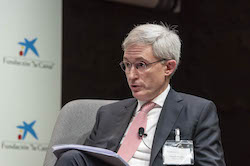 "The increase in migration will have a huge impact on the job and housing markets, so there is an imminent need for housing for a tsunami of people who will need a quick solution. The Housing Act does not address this problem. The solution is to accelerate public-private cooperation with budgetary allocations and more efficient city management. We hope that this law changes and there are talks with the sector to find practical solutions."
You can see the session video at the Content Hub